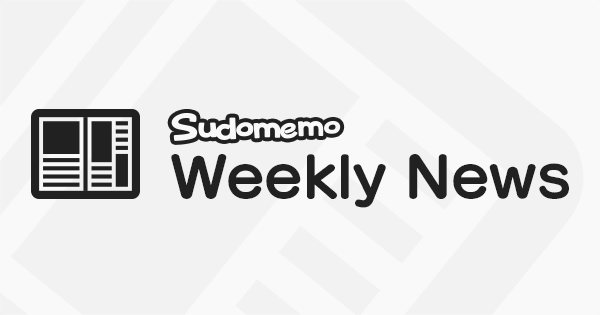 Hey there everyone, DeepRising here with the Weekly News Letter. There was a great response to last week's topic "Sparkling". Well done to everybody who entered. Here are the winning Flipnotes.
Our Favorite Flipnotes from last weeks Topic "Sparkling"
Mizuka has creatively interpreted the 'Sparkling' topic description of "Shining bright with flashes of light" with this neat Flipnote idea. The pupil dilation of the eyes when the flashlight switches on is a really nice touch.
[unknown]
Two sparkling jewels look fantastic, in this entry by Victor. The facet shading of the jewels, and the moving glint work very well together to create the effect.
This Flipnote by Latina.pe features a jewel with both a glint and sparkle lighting effect. We enjoyed the creative use of sound effects too.
The flask of sparkling mixture, in this entry by GreenKenko, looks like a cool wacky science experiment. Probably best not to drink it though! XD
With a wave of the hand, a magical, pulsing Jewel is activated! We really loved the energy of this Flipnote by Sqwidgirly, and the sound track was an inspired choice.
[unknown]
The lighting effect design is awesome, in this entry by Lôgäれ™. We especially loved the rotating sparkle, it's a treat for the eyes!
mrjohn used the DSi camera in graffiti mode, mixed with Flipnote animation, to create this extremely sparkly entry. A sound effect called 'Magical transition' plays off the visuals beautifully.
"Stay cool, stay fresh, stay clean, so that your body will sparkle with grace" is the motto of this Flipnote, by 99th Dream. This had us chuckling in our boots for ages. Nice One!
[unknown]
Sudomemo on Twitter
Sudomemo now has a Twitter account! Follow us today for the latest in Sudomemo news, events, featured Flipnotes, giveaways, and nostalgic Hatena throwbacks.
Visit https://twitter.com/Sudomemo today to follow us.
Sudomemo URL Shortener Update
You can now use flipnot.es rather than sudome.me when sharing links to your Flipnotes! Our shortlinks have been updated accordingly. Both will still work, however.
This Weeks Topic - "The Desert"
This week's topic is the desert. Endless sand dunes, sand storms and the baking hot sun! The desert is a dry, arid and dangerous place indeed, with virtually no water anywhere. But in spite of this life has found a way to survive, with plants like cacti, tumble weed and thorny trees growing there. Animals live in the desert too, such as camels, lizards, snakes, scorpions and beetles, all of which are specially adapted to these harsh conditions.
A well known phenomenon of deserts is the Oasis! A place where plant and animal life flourishes around an isolated water source. Anyone lost in the desert would hope to find one of these, unless of course......it was just a mirage!
We really love the way you're all so creative with these topics and look forward to seeing the Flipnotes you create for them. Make sure to post your entries to the Weekly Topic channel, and the deadline for your entries is the 2nd of June. Keep on Flipnoting and the best of luck with your entries.