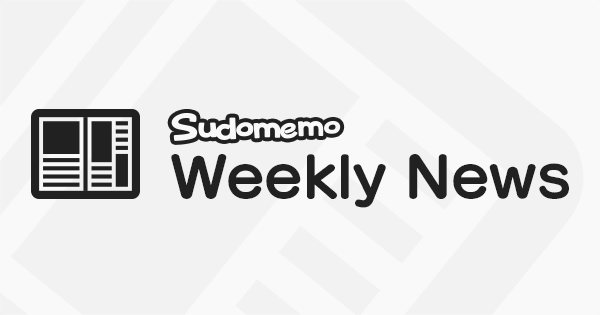 Hey there everyone, DeepRising here with the Weekly Newsletter and Weekly Topic competition. Don't forget to check out next week's topic theme and it's description, as well as the subsequent Upcoming Topics at the end of the Newsletter.
And now, here are the winning Flipnotes from last week's topic "Earthquakes ". Well done to everybody who entered.
Our Favorite Flipnotes from last weeks Topic "Earth Quakes"
The big city is in serious trouble when a huge earthquake strikes, in our first winning Flipnote this week, by LatinaFan7.
The silhouetted buildings, and beautifully rendered night time sky look fantastic. And they are brought to earth shaking life with a well measured, animated camera shake, for a highly effective result.
Everyone dive for cover! It's a Sudo-world Earthquake!
We really enjoyed this Sudomemo themed, topic idea, by ÑïñjâYôshî, starring our very own Sudo Fox.
Including a hand made earth shaking sound track, and a concluding News report that puts the whole event in perspective, we were glued to our screens for every anxious moment!
A fun experiment with THX style powerful sound goes drastically wrong, when it brings the whole house down instead!
This technological twist on the earthquake theme, involving the creator's profile character, works splendidly for this weekly topic winning entry, by J◎3Ⓨ911📱😃™.
Oh god, it's an Earf Quake!
But not in a ground shaking way. This time it's the popular hit record by Tyler the Creator, in this witty, curve-ball, winning Flipnote, by jagger
The awesome destructive power of an earthquake brings about a hilarious, and terrified response, in our next excellently drawn topic winner, by naiadskol♥
Earthquakes always seem to happen at just the wrong time, even when we are asleep in bed, as we see in our next weekly topic winner, by ♪→Miyuki←♪.
"Don't just hide under the covers, whatever you do!"
This Weeks Topic - "Cops and Robbers"
This week's topic is cops and robbers.
The endless battle of the good guys, the police, versus the bad guys, the criminals.
Or it could be the other way around if you like, depending on the story.
There's lots of classic formulas for a great cops and robbers idea. It could be a chase, a heist, an undercover operation, a sting, a shootout, or any other possibility you can think of.
They could be cops and robbers of the past, present, or future if science-fiction is your thing.
Or how about a comedic interpretation. We're thinking of the keystone cops as inept bungling police men, versus the world's dumbest criminals. That could be hysterically funny!
Here are some example of Cops and Robbers movies, firstly where the police are the good guys, and secondly where the robbers are:
Good guy Cop movies:
Lethal Weapon / Beverly Hills Cop / Tango and Cash / RoboCop / Starsky and Hutch.
Good Guy Robbers movies:
The Italian Job / The Thomas Crown Affair / Ocean Eleven / Entrapment.
.
Whatever interpretation you choose, have fun with this one, Switch on your sirens, and get your swag bags at the ready. It's cops and robbers time!
We really love the way you're all so creative with these topics and look forward to seeing the Flipnotes you create for them.
Make sure to post your entries to the Weekly Topic channel Weekly Topic - Cops and Robbers and the deadline for your entries is June 6th (12pm EST / 4pm GMT).
Also, we would encourage you to add a description to your Flipnotes. This is your opportunity to explain any points of interest and specific details that we could feature in the topic winner reviews.
Keep on Flipnoting and the best of luck with your entries.
Upcoming Topics
Topic - Sonic the Hedgehog: The Video Game (June 6th)
Topic - High Speed (June 13th)
Topic - The Swan (June 20th)
Topic - The Whip (June 27th)