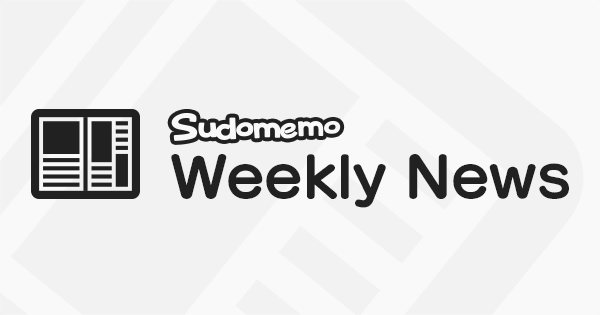 Hey there everyone, DeepRising here with the Weekly News Letter. There was a great response to last week's topic "Fruit". Well done to everybody who entered. Here are the winning flipnotes.
Our Favorite Flipnotes from last weeks Topic "Fruit"
It's fruit eating all the way, in this first entry by Mippness. The animation of the eating is extremely dynamic, with squash, stretch and distortion. Amazing job.
In this entry by 😑EXNOVERC we follow a fruit on it's journey through a juicing factory, all the way to juice truck. We particularly liked the effect of the camera shake at the moment of juicing.
We giggled at the idea in this flipnote by うさぎ. The animation and sound effects are timed just right.
There's a fantastic energy and personality to the movement of the fruit in this entry by BearLissa. It's a really 'grape' flipnote!
We really enjoyed this quirky fruit transformation flipnote by TiffyWhit.
The cartoony interpretation of fruit bats in this flipnote by Yellow K9 had us laughing out loud. Check it out! They're catching fruit flies too.
It's Sir Isaac Newton discovering gravity! In this hilarious entry by MetalSonic. Nicely done.
We were licking our lips in anticipation when we watched this entry by Imogen♣C.. Yummy, yummy, fruit salad!
There's a real feeling of suspense in this flipnote by ☆Rainstar☆. A great sequence with a fun plastic punch-line.
This next entry by Carlos is a brilliantly animated and choreographed music flipnote. The choice of song was inspired and it had us chuckeling and tapping our toes at the same time. Pen-pineapple Apple-pen! : D
Check out the fruit eating frog in this flipnote by BDunk. Bet an apple tastes better than a fly XD.
This Weeks Topic - "Father's Day"
This week's topic is Father's Day. Father's Day is a celebration honouring fathers and celebrating fatherhood, paternal bonds and the influence of fathers in society. Your entries could be animated Father's Day cards, perhaps to your own dads, or they could be about fathers and Dads in general. What makes Dads great? What would a dad want to do on Father's Day? What could his children do to make this day special for him? Maybe comedy and Dads go together, what do you think? We really love the way your all so creative with these topics and look forward to seeing the flipnotes you create for them. Make sure to post your entries to the Weekly Topic channel, and the deadline for your entries is the 18th of June. Keep on flipnoting and the best of luck with your entries.
Flipnote Tip
Why not try using the DSi camera functions like 'distortion' and 'mirror' to create moving cycles for your flipnotes. Just move the stylus to rotate and enlarge. A little bit each time you take a photo works well. This could be fun for an animated card.