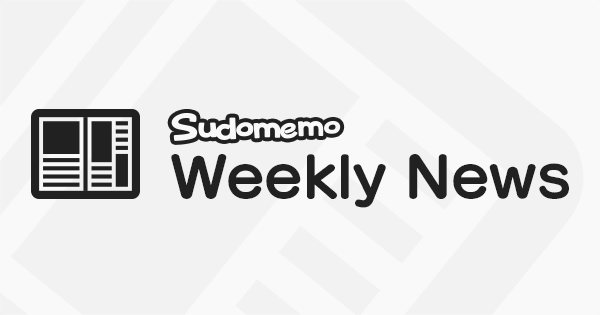 Hey there everyone, DeepRising here with the Weekly News Letter and Weekly Topic competition. Don't forget to check out next week's topic theme and it's description, as well as the subsequent Upcoming Topics at the end of the News Letter. Also, don't miss the links in the topic description for inspiration and further information on the theme (Access these links through the Sudomemo Theatre online sight).
And now, here are the winning Flipnotes from last week's topic "Sledding". Well done to everybody who entered.
Our Favorite Flipnotes from last weeks Topic "Sledding"
In our first selection this week, by ML, a young slender makes a rollicking, dare-devil run in a twister sled down an incredibly steep slope. We loved the sense of intense speed and excitement as he rockets along, and the punch line 'Jump-Splat' made us laugh out loud!
A jolly snowman takes to the slopes on a super streamline sled, in our next entry by Mees. It's a nicely drawn, cycling Flipnote. And the way the snowman's scarf is flapping in the wind, adds greatly to the effect of the rushing, fast movement.
Glin has based this sledding Flipnote on an old DSi game called Line Rider. What a great idea! The stylus free draw sled path, and the cartoon sledder contrast beautifully with the click able control buttons, a the vocal sound effects set it off perfectly.
It looks like our next sledding enthusiast has chosen a bit of a risky route. Putting it mildly, it's going to be a bumpy ride, in this highly amusing entry, by Mr.tiago™9. The movement of the sled when it jumps the hills, works very well indeed, and the use of perspective as it disappears over the edge of the piste made for a great conclusion.
A good rule of thumb here - Always check your sledding maps thourally, before making your run.
This Weeks Topic - "Christmas Trees"
This week's festive topic special is Christmas Trees.
A Christmas tree is a decorated tree, usually an evergreen conifer such as a spruce, pine or fir. This topic would also include artificial trees, which can be self assembly, or even folding ones.
The history of the Christmas Tree dates back to ancient Egypt, when Egyptians would bring green palm rushes into their homes, to celebrate the sun god Ra's recovery. Then many centuries later, people began bringing whole trees into their homes as religious celebration, and decorated them with coloured paper roses, wafers, apples and sweet meats, and what we now think of as Christmas trees, found form.
In the eighteenth century the trees were being illuminated with candles, which then got replaced by fairy lights with the advent of electricity.
Today there is a wide variety of ornaments, such as garlands, baubles and tinsel, as well as edible decorations like candy canes, ginger breads and chocolates, which can adorn a modern Christmas Tree. And of course, don't forget the Angel or Star on the top!
Here's a link for more details on the history of the Christmas tree:
christmas tree history: https://www.youtube.com/watch?v=SaCxD_P9IbU
Decorating your tree can be great fun, or also a difficult task if it doesn't go as planned! And if you have any pets, they are notorious for pulling them over as they investigate the strange new object in their home. These could make for some fun ideas for a Christmas Tree Flipnote. Check out the video links below for some nice examples of this kind of thing:
people vs Christmas trees: https://www.youtube.com/watch?v=WSHKg9eVKqU
Christmas fails: https://www.youtube.com/watch?v=graiJRm__Zg
And here's another idea! You may want to make your Christmas Tree into a cartoon character. A talking Tree, how's that! We think this would be great fun to animate.
Which ever aspect of the Christmas tree you choose to make your Flipnote about, we're really looking forward to seeing what you all come up with.
Make sure to post your entries to the Weekly Topic channel Weekly Topic - Christmas Trees and the deadline for your entries is December 13th (12pm EST / 4pm GMT).
Also, we would encourage you to add a Flipnote description to your entry. This is your opportunity to explain any points of interest and specific details that we could feature in our reviews.
Keep on Flipnoting and the best of luck with your entries.
Upcoming Topics
Topic - Santa's Elves (December 13th)
Topic - Christmas (December 20th)
Topic - 2020 (December 27th)
Topic - Mystic Fortune Telling (January 3rd)