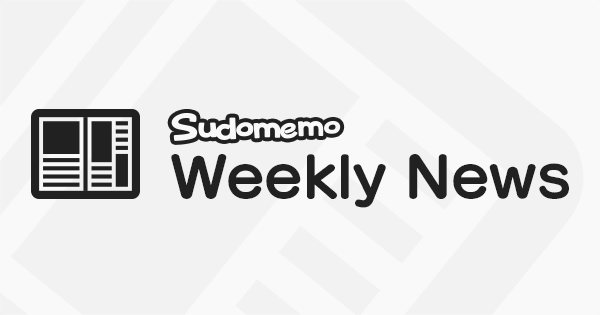 Hey there everyone, DeepRising here with the Weekly News Letter and Weekly Topic competition. Don't forget to check out next week's topic theme and the subsequent Upcoming Topics, at the end of the News Letter. And now, here are the winning Flipnotes from last week's topic "The Hiccups". Well done to everybody who entered.
Our Favorite Flipnotes from last weeks Topic "The Hiccups"
A young chap has huge trouble speaking, due to a serious case of the hiccups, in this hysterical entry by Kêithkash★.
We laughed out loud at the brilliant hiccuping animation. Using extreme distortion and manic facial expressions, a sudden two and three frame burst proved to be the perfect timings for a really effective hiccup!
Some people get the hiccups much worse than others, as we see in this awesome entry by vibe check.
This guy's hiccups are of such monumental proportion, that he accidentally inhales his pal with one giant Hiccup!
What a fantastic idea! With nice use of the DSi sound recording app for added effects.
Skillfully layering different classic tracks of sound, from movies and cartoons, scaLEEane has created an excellent comedy audio for this very nicely, freehand animated Flipnote.
We especially loved the many different and crazy tactics used to try and cure a bad bout of the hiccups. From drinking carbonated water, to a good scare, and even dynamite, it's all to no avail!
An extreme scare cure for the hiccups backfires terribly, in this black humored Flipnote by kenpa(ケンパ).
We really loved the animation style of these hiccups. Starting with the characters ears, the movement increases gradually, until eventually the whole character is leaving the ground on every hiccup. Wow, what an attack!
Very nicely done indeed.
This Weeks Topic - "Quarantine Hobbies"
This week's topic is about any activities, hobbies, or undertakings you have started doing since the lock down began.
From baking bread, gardening, or exercise, to painting, crafting, reading, watching movies, or even learning another language. What have you been doing to keep busy during this uncertain time?
If you have carried on doing what you normally do at home, but just more so, that's fine too. Why not make a Flipnote about it, and post it to the topic channel.
We're waiting at home in lock down, eager to see what you come up with!
We really love the way you're all so creative with these topics and look forward to seeing the Flipnotes you create for them. Make sure to post your entries to the Weekly Topic channel Weekly Topic - Quarantine Hobbies and the deadline for your entries is June 21st (12pm EST / 4pm GMT) Keep on Flipnoting and the best of luck with your entries.
Upcoming Topics
Topic - Flipnote Classics (June 21st)
Topic - patience (June 28th)
Topic - Video Calling (July 5th)
Topic - Splash (July 12th)