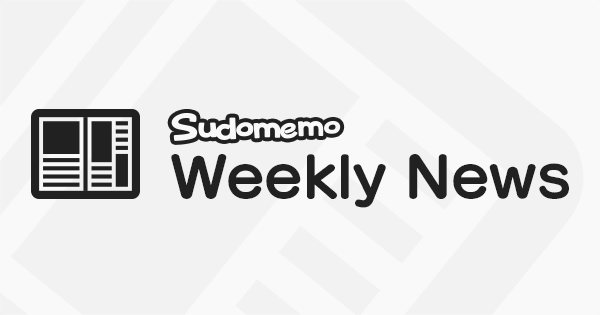 Hey there everyone, DeepRising here with the Weekly News Letter. There was a great response to last week's topic "Moods". Well done to everybody who entered. Here are the winning Flipnotes.
Our Favorite Flipnotes from last weeks Topic "Moods"
Our first selection this week is this mellow mood MV, by Nova. We love the idea of the DJ singing to the sun in the sky. So relaxing. :)
In our next hilarious entry, by geezer, a grumpy dad gets a rather unpleasant breakfast in bed. The comedy style and character design are excellent, and we really love the voice acting too.
This exuberant MV by g!ll, features wildly happy dancing, as well as a selection of other mood flashes. And hey, there's even a DAB for good measure! :D
A screaming row ensues when a specially made drink is refused, in this hysterically moody Flipnote by slayer.
"I made this for you!" XD
Gloria the vampire's dark past evokes moods of anger, sadness, and hate, in this entry by User. What a splendid original character she is, and brought to life so vividly.
[unknown]
The mood is a sympathetic one here, with encouragement and support for those just feeling down in the dumps. The great choice of music works beautifully with the imagery and animation, in this entry by 〒!PT0P.
Feelings of isolation, loneliness and sadness in the school playground are the subject of this entry, by Sqwidgirly. We couldn't help but shed a tear!
[unknown]
The classic love song "A Total Eclipse of the Heart" is a fantastic choice of music for this emotional MV by scaLEEane. Show-casing moods of sorrow and despair at the loss of love, with emotional character performances and imagery, this entry quite took our breath away.
An original character, Gust the Dragon, shows off his different moods in this Flipnote by ☆Gusteh☆. The character poses and use of silhouettes work very well to describe Gust's thoughts and feelings.
Moods of both sadness and happiness feature in this beautifully animated MV, by kenpa(ケンパ). Reading the translations of the Japanese song lyrics gives great insight into the character's emotional journey.
This Weeks Topic - "Submarines"
This week's topic is Submarines, this also includes R.O.V.s (Remotely Operated underwater Vehicles). There are many different types of submarine. For example,the military submarines, which are stealthy, use radar and a periscope to navigate, and launch torpedoes from beneath the ocean surface. Check out the movie 'The Hunt for Red October' for some great military submarine action.
There's also exploratory submarines, where the occupants sit inside a clear perspex sphere. These are great for searching the ocean depths, as they give an all around view. They usually come equipped with exterior lights and a robotic arms. There's a great example of this type of submarine at the beginning of 'Jurassic Park: Fallen Kingdom'.
R.O.V.s are small, unmanned, remote controlled vehicles, and are used to explore dangerous and difficult places, like underwater caves and shipwrecks. R.O.V.s were used extensively to explore the wreck of the Titanic, in the movie 'Titanic'.
We really love the way you're all so creative with these topics and look forward to seeing the Flipnotes you create for them. Make sure to post your entries to the Weekly Topic channel, and the deadline for your entries is June 23rd, (12 pm EST / 4 pm GMT). Keep on Flipnoting and the best of luck with your entries.
Sudomemo on Twitter
Sudomemo now has a Twitter account! Follow us today for the latest in Sudomemo news, events, featured Flipnotes, giveaways, and nostalgic Hatena throwbacks.
Visit http://twitter.com/Sudomemo today to follow us.