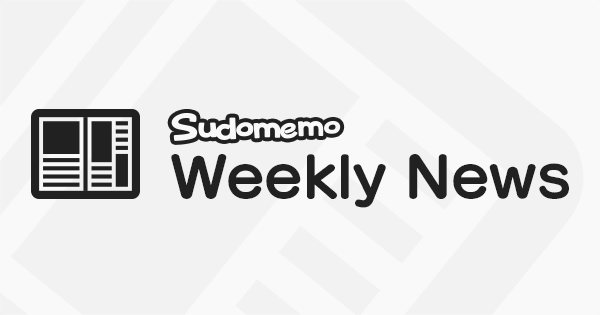 Hey there everyone, DeepRising here with the Weekly News Letter and Weekly Topic competition. Don't forget to check out next week's topic theme and the subsequent Upcoming Topics, at the end of the News Letter. And now, here are the winning Flipnotes from last week's topic "Quarantine Hobbies". Well done to everybody who entered.
Our Favorite Flipnotes from last weeks Topic "Quarantine Hobbies"
A DSi gets very jealous when it is replaced by a singing voice synthesizer as the favorite quarantine hobby, in this very droll Flipnote by Hanahaki.
The lip synch for the talking DSi is really exceptional! And what a great idea. I'm sure my DSi gets angry too, when it isn't used enough!
Here's a really great hobby for the quarantine lock down; Getting good at darts!
Why not take a leaf out of our next toe-tapping entry, by jack, and give darts a go! Practice does indeed make perfect. And there's so many different ways of throwing darts, we were truly astonished.
But beware of the advance Ninja technique! It should not be attempted by an armature darts man.
A rather over weight kitty cat has the bright idea of getting really fit with exercise, in this Flipnote by Puchi.
Now that's an excellent activity for the quarantine lock down, and look at him go. What a feline physique!
We especially loved his sweat band, and little cat-dumbbells.
Awesome kitty, want a saucer of milk? It's got protein powder in it!
[unknown]
Sonic the Hedgehog has a seriously re-evaluate his running activities, now that the lock down has taken effect, in this comical entry by Sega01.
But what will he do, if he's not allowed to run?
How about writing fan fiction perhaps! Now there's an idea!
Another great quarantine hobby is drawing. But it can be quite difficult to get a good likeness, as we see in this very nicely made entry by Mayoyo.
We loved the animation of the eyes, to show the artist looking from the subject to the drawing. And the tearful effect, with pencil #5 works very well indeed. Nice technique!
This chucklesome animated drawing by Buckley, just about says it all!
Getting some daytime zzzzs is definitely one way to pass the time during lock down. But who knows, maybe he's a night owl.
This Weeks Topic - "Flipnote Classics"
This week's topic is Flipnote Classics. This would include any ideas, themes, characters, animation techniques, use of audio, inspired by or spun-off from, classic, popular, spins, and sample Flipnotes, from across the years of both Sudomemo, and Hatena.
Please do not upload unedited copies of old Flipnotes - these should be something you've made.
It could be a really catchy Flipnote, ones that you remember vividly, or the work of creators who have inspired you. What ever you deem to be classic!
What was the first Flipnote you saw?
What is your favorite Flipnote ever?
What's the most hilarious spin-off you've seen?
Open your Flipnote memories and delve into the past and create something amazing.
We are full of nostalgia in anticipation of your Flipnote Classic entries.
Make sure to post your entries to the Weekly Topic channel Weekly Topic - Flipnote Classics and the deadline for your entries is June 28th (12pm EST / 4pm GMT)
Keep on Flipnoting and the best of luck with your entries.
Sudomemo has been Optimized
Great news! Due to the tireless efforts of team Sudomemo, the site has been optimized!
Load times have been cut down by up to half a second, which will make Sudomemo run much faster.
We hope you enjoy this upgrade.
Upcoming Topics
Topic - Patience (June 28th)
Topic - Video Calling (July 5th)
Topic - Splash (July 12th)
Topic - Hot dogs (July 19th)