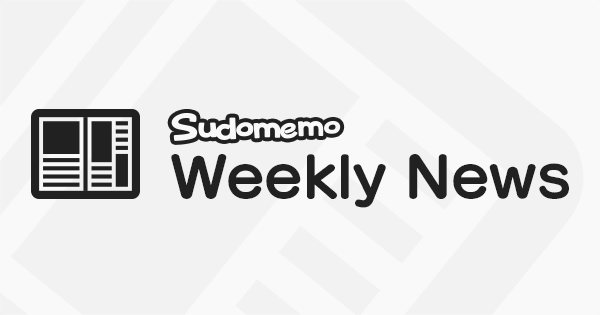 Hey there everyone, DeepRising here with the Weekly News Letter. There was a great response to last week's topic "Submarines". Well done to everybody who entered. Here are the winning Flipnotes.
Our Favorite Flipnotes from last weeks Topic "Submarines"
Our first selection this week, by CyberLarva, features a submarine rising to the surface. The slightly snaking movement path of the submarine, and some air bubbles, creates a very convincing under-water effect.
A Japanese submarine is spotted, but no one will believe it, in this MV by Kêithkash★. The lyrical timing works great with the music, and the design and animation are very nicely done indeed.
An inquisitive stick man makes the mistake of activating the 'BLEH CO. Submarine-summoner', in this hilarious Flipnote by YeastFeast. We really loved the Warner bros. Road Runner style inspiration here, and the voice acting dialogue is brilliantly done.
In this entry, Kaden is saved by his friend Mr Mask, in a submarine torpedo battle. The interior sub shots play nicely with the under-water wide shots, in this dynamic action sequence by ☆ KⒶden ☆.
This relaxing under-water adventure entitled 'Glub Glub', by MEOW features a cat enjoying a fun trip in a submarine. The shading of the water, drawing style and animation are beautifully done.
In this delightful entry, by User, an inflatable submarine is deployed for a fun sea voyage. What a great idea! It looks so compact, you could take it anywhere. Got to get me one of those, for the next time I'm at the beach!
[unknown]
A submarine's periscope is put to good use, in this Flipnote by ヤrincessme. We loved seeing the eye of the watcher reflected in the periscope, and the watery bubbling sound track adds very nicely to the nautical feel.
[unknown]
Never sleep when piloting a submarine! This directive is illustrated perfectly in our next entry by NecroBoi. It's a nicely structured story, and we really enjoyed the comedy and characters too.
A mermaid peeks into a submarine, but when the captain looks around, she's gone! Elusive and mysterious, mermaids are always hard to spot, as we see in this Flipnote by kei..
A cave exploring mini sub comes to a sticky end, in this entry by Nova. The design and animation are first class, and Linda the monster fish had us leaping out of our seats in terror :O. Cool beans!
This Weeks Topic - "Swamps"
This week's topic is Swamps. A swamp is marshy forest wetland, that often occurs along large rivers, such as the Amazon, the Mississippi and the Congo. Swamps are teeming with wildlife, such as alligators, crocodiles, snakes, frogs, toads, and turtles, and also birds and insects, such as the long legged crane, and the dragonfly.
Swamps often feature in the movies, for example the classic monster movie 'Swamp Thing' and the impressive swamp locations from films such as 'Southern Comfort'.
For me, swamps have a certain eery quietness and mystery to them, but are also quite beautiful too.
We really love the way you're all so creative with these topics and look forward to seeing the Flipnotes you create for them. Make sure to post your entries to the Weekly Topic channel, and the deadline for your entries is Sunday the 30th of June (12pm EST / 4pm GMT) Keep on Flipnoting and the best of luck with your entries.
A Call for Volunteers
We are seeking volunteers- Submit a resume and we will reach out to you if we are interested. 18 and over please, with real-life volunteer or job experience. We're looking for 4 new people at this time.
The Link is https://flipnot.es/volunteer