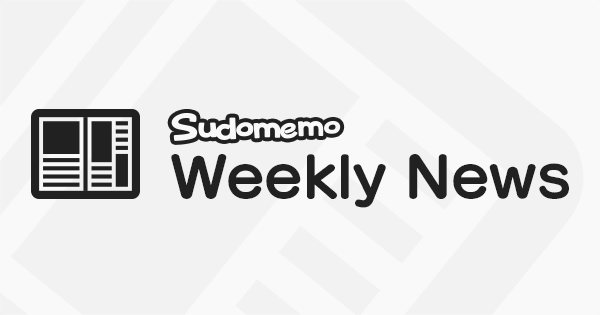 Hey there everyone, DeepRising here with the Weekly News Letter and Weekly Topic competition. Don't forget to check out next week's topic theme and the subsequent Upcoming Topics, at the end of the Newsletter. And now, here are the winning Flipnotes from last week's topic "Flipnote Classics". Well done to everybody who entered.
Our Favorite Flipnotes from last weeks Topic "Flipnote Classics"
This tribute to the amazing Macho, by ♥AJ♥, embodies his drawing and animation style, his clever humor, as well as featuring his well known OC (Original Character).
Our toes were tapping to this classic Flipnote mash-up by ⒶiⓇ. There are so many familiar faces and great characters, it was wonderfully nostalgic.
This hilarious satire about reposting Flipnotes, by Firebro999, had us chuckling in our boots.
It describes perfectly, the difference between Spinning off a Flipnote, and stealing one.
Well said indeed!
Oldjabari made this delightful Flipnote envisioning the world of Sudomemo and Hatena, to the classic music of 'Fred's' Hatena Lane Song.
What a lovely idea.
RadaPatada created this brilliant, ultimate verses match spin-off, from the hilarious 'running man' sample Flipnote.
A really excellent example of expanding on the original Flipnote when spinning off it.
Our next selection is this fabulous 'Party Rock Anthem' MV (Music Video), by User, is heavily inspired by Fleesveon's classic original version from back in the days of Hatena.
When you watch it, you'll just have a good time!
[unknown]
Buckley has made a classic collaborative Flipnote about making an incredibly funny sounding noise. We sure wish we could make a sound like that!
Why not spin-off from it, drawing in your own character in the space provided. Collabs are such fun!
We were rolling around on the floor with laughter at this hilarious Hatena throwback, by Trianic.
On a more serious note, never ever put a fork into a garbage disposal! But we're quite sure you already know that.
This Weeks Topic - "Patience"
Patience is the capacity to accept or tolerate delay, problems or suffering, without becoming annoyed or anxious.
Patience is a virtue, it comes in many forms.
There's many different ways of approaching the idea of patience. From waiting in an enormous queue for ages, or dealing with a difficult person without losing your temper, to activities that require a lot of patience, like bird watching, embroidery, and of course, staying indoors, waiting for the lock down to end.
What things in your life do you find require the most patience?
Why not make a Flipnote about them?
But remember to take your time, and don't run out of patience when you're making it! Ha-Ha!
We really love the way you're all so creative with these topics and look forward to seeing the Flipnotes you create for them. Make sure to post your entries to the Weekly Topic channel Weekly Topic - Patience and the deadline for your entries is July 5th (12pm EST / 4pm GMT) Keep on Flipnoting and the best of luck with your entries.
Upcoming Topics
Topic - Video Calling (July 5th)
Topic - Splash (July 12th)
Topic - Hot Dogs (July 19th)
Topic - Honey Bees (July 26th)