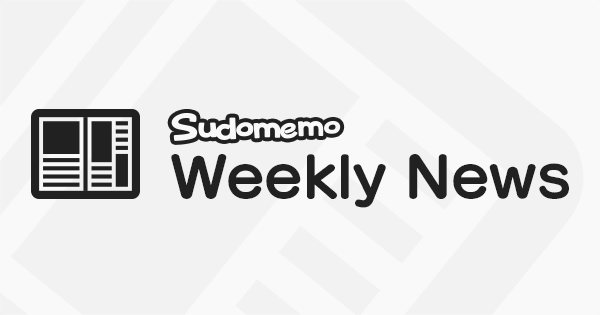 Hey there everyone, DeepRising here with the Weekly Newsletter and Weekly Topic competition.
We had a great response to last week's topic High Speed, and a selection of our favorite winning entries are coming up.
But first, if you're thinking about making a topic Flipnote, don't forget to check out next week's topic theme and it's description, as well as the subsequent Upcoming Topics listed at the end of the Newsletter.
And now, here are the winning Flipnotes from last week's topic "High Speed". Well done to everybody who entered.
Our Favorite Flipnotes from last weeks Topic "The Whip"
When Wacky plays with a whip, all hell breaks loose, in our first Weekly Topic winner this week, by Jake.
Starting with a spectacular wild west setting, and Wacky himself in full cowboy gear, he proceeds to deliver a good whuppin to so many of his toon friends, we completely lost count.
Check out the multitude of different reactions from the characters, they're fantastically drawn and animated.
Our favorite was when Mickey Mouse loses his ears, but there are many more.
We were very impressed with the fluid movement, and energy of the whip-crack animation in this next Weekly topic Winner, by mrjohn.
The 'S' curve shapes, when the whip is pulled through the air, followed by the snap action, as it's pulled back, creates a very convincing whipping motion indeed.
We also really liked the inclusion of the topic theme words, as part of the animation.
This plucky little whipper-snapper totally blew our minds, with a record breaking speed whip, in our next winning Topic Flipnote by ⒷIⒷⒷⒶ.
There are several variations of whip-motion in the high-speed animation, and boy oh boy, does he use the screen to its fullest potential.
Stand well back, everyone!
The action of cracking a whip towards the camera is beautifully created in this winning topic Flipnote by yusu😃.
With skillful use of ghosted movement, multiple images, and dynamic line work, the whip seems to strike right in your face! And the screen smash, combined with the camera fall, makes for a great eye catching conclusion.
A super enthusiastic dancer describes her group's performance of a set featuring the whip move, in this Winning Topic entry, by SwordL.
The selection of the audio was an inspired idea, and we chuckled heartily at the indifference of the top-hatted judge, when he awarded the team with an unspectacular 'eh' out of ten!
There's very well observed figure poses, and whip action, in this stick man starring. Weekly Topic winner by 😃Austin😃.
The lightning fast crack, and the settle afterwards, are highly realistic, with a great sound effect too.
An alternative technique for the whip is demonstrated in this winning topic entry, by JioSeff, as it is used to swipe an object off a table.
Unfortunately however, the recoil is so powerful, that it collides with the whip-master, knocking him senseless.
Ouch! That's gotta hurt!
[unknown]
This Weeks Topic - "Trolls - Folklore Monsters"
This week's topic covers Trolls from across the ages.
It includes Trolls from classic mythology, Norwegian Trolls, Danish Trolls (These are best represented by the Troll dolls and gonk troll dolls), as well as the much cuter animated Trolls from the DreamWorks movie Trolls.
It is not aimed at internet trolling.
The traditional Troll from Scandinavian folklore, is a gigantic, hideous creature, very old and extremely strong, but slow and dim witted. Nocturnal beings with large noses and huge eyes, it is said that they turn to stone upon contact with sunlight.
In fairytales and fables, Trolls live in caves and forests. They are also known to lie in wait for unwary travelers under bridges (From the tale of The Three Billy goats Gruff)
Wicked, evil beasts, and a menace to mankind, they have featured in many stories and movies. Here are some examples for inspiration:
Movies:
Harry Potter and the Philosopher's Stone (2001)
The Lord of the Rings: The Fellowship of the Ring (2001)
The Hobbit: An unexpected Journey (2012)
Troll Hunter (2010)
The Boxtrolls (2014)
The Bridge to Terabithia (2007)
Trolls (DreamWorks CGI Animated Movie 2013)
Stories:
The Three Billy goats Gruff (Norwegian fairy story)
The Troll in the Ditch (Children's fairy story)
.
We really love the way you're all so creative with these topics and look forward to seeing the troll-tastic Flipnotes you create for them.
Make sure to post your entries to the Weekly Topic channel Weekly Topic - Trolls - Folklore Monsters and the deadline for your entries is July 11th (12pm EST / 4pm GMT).
Also, we would encourage you to add a description to your Flipnotes. This is your opportunity to explain any points of interest and specific details that we could feature in the topic winner reviews.
And don't forget, if you want a cool thumbnail picture on your Flipnote, whichever frame you save the Flipnote on, that will become the thumbnail. So choose your favorite frame for this, or add in a cool title page at the end, and save on that.
Keep on Flipnoting and the best of luck with your entries.
Upcoming Topics
Topic - Rolling (July 11th)
Topic - Pokemon (July 18th)
Topic - Massive (July 25th)
Topic - Bats (August 1st)