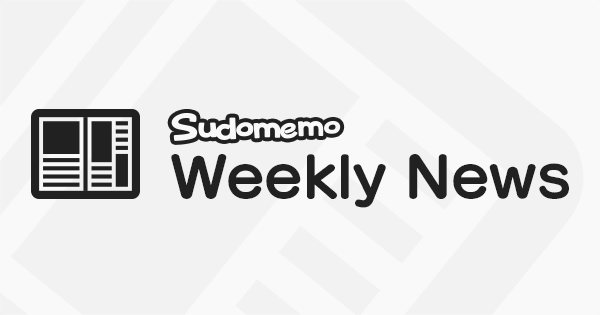 Hey there everyone, DeepRising here with the Weekly News Letter and Weekly Topic competition. Don't forget to check out next week's topic theme and the subsequent Upcoming Topics, at the end of the News Letter. And now, here are the winning Flipnotes from last week's topic "Patience". Well done to everybody who entered.
Our Favorite Flipnotes from last weeks Topic "Patience"
A patient and contemplative man thinks about his life, in this ingenious and moving Flipnote, by ♪Mr 〒w!$〒♪.
The stick figure lip synch and gestures, brings life to the dialogue with truly astonishing results!
Mario's Bowser demonstrates a total lack of patience, when waiting for a package to arrive, in this side splitting entry by Firebro999.
The 'Angry' camera shake works especially well with the furious dialogue. It had us giggling repeatedly with every view.
A young child waits patiently for an apple seed to sprout, in this charming and delightful entry, by Tigersky16.
With careful nurturing, watering and even singing to the planted seed, her patience is finally rewarded.
To Johnny's surprise, his Dad has not only the patience, but the also the moxie, to wash him where ever he is, in this stylish Flipnote by !Sega01.
The hand drawn characters and use of different shading techniques works exceedingly well.
The wacky characters, and highly amusing voice acting in our next selection by Idkguy, made us laugh out loud!
It's also a very useful tutorial on how to queue patiently!
Even if they don't have what you want when you get there!
Miiself has really thought outside the box, to come up with the idea for this Flipnote.
The patient man reminded me of a computer game character with idle animations. Waiting to see what he does was great fun, and if you have patience, and watch the Flipnote all the way through, there's a reward at the end.
When baking, patience is rewarded with deliciousness! As we see in this charming and wonderfully made Flipnote by i_drawwws.
Featuring a kitchen angel, the detail, animation, and shading are truly exceptional. And we bet that pie is just heavenly!
This Weeks Topic - "Video Calling"
With lockdown still in effect, a new and very popular way to stay in touch with one another is video calling.
On a laptop, a tablet, or a phone, with the use of web cams and multiple screen windows, several people can have a group conversation from the comfort of their own home.
I've tried it many times myself. It really is like being in the same room with one other, and a great experience.
Weather it's a one to one, or a group conference call, we can all be together, even while staying at home.
Have you tried it out?
How did it go?
Why not make a Flipnote about it!
Here's an idea. If you split your Flipnote screen into several windows, you could animate a video call inside them.
And why not use your OCs as callers, or cartoon characters, celebrities, animals, or any other characters you like.
The crazier the conversation, the better!
It's entirely up to you!
Be as creative, and outlandish as you want, and give us a call! A video call that is, in the form of a Flipnote!
We really love the way you're all so creative with these topics and look forward to seeing the Flipnotes you create for them. Make sure to post your entries to the Weekly Topic channel Weekly Topic - Video Calling and the deadline for your entries is July 12th (12pm EST / 4pm GMT) Keep on Flipnoting and the best of luck with your entries.
Upcoming Topics
Topic - Splash (July 12th)
Topic - Hot Dogs (July 19th)
Topic - Honey Bees (July 26th)
Topic - Flapping in the Wind (August 2nd)