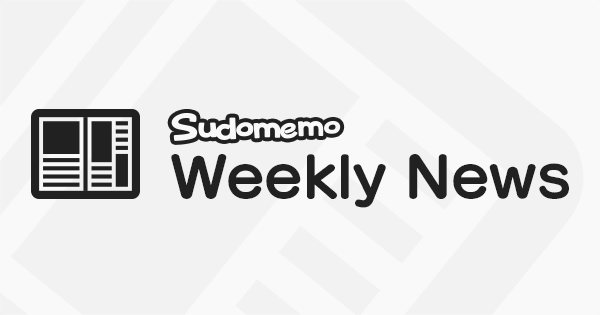 Hey there everyone, DeepRising here with the Weekly News Letter. There was a great response to last week's topic "Perfume". Well done to everybody who entered. Here are the winning Flipnotes.
Our Favorite Flipnotes from last weeks Topic "Perfume"
Beware of unknown perfume, is the lesson to be learn't from our first selection this week, by EvilZ. We loved the character poses in the approach, and what a reaction! :D
"New, KT Spray", it keeps bad odors at bay! We really loved this parody advertisement, from ☆ KⒶden ☆. Seriously great voice acting dude :). We're dialing the number now. XD
This next Flipnote, by . Emu ., is really interesting, and quite different. It layers a story, animation and messages, and can be watched at play speed, or read one frame at a time (RAOP-Read At Own Pace).
Sometimes perfume is not the answer, however much you use! As we see in this nicely acted Flipnote, by Jigglypuff. How about trying a mint instead XD.
In our next entry, woffyReal has created a trippy perfume, with the use of 'paint brush' dots and the zoom function. Great stuff! :D
[unknown]
What a perfect score, for this spectacular MV by Kêithkash★. The animation brings real energy to the images and text, accompanying the lyrics beautifully.
It's the greatest invention since sliced bread! Reverse Perfume! Keep everyone at bay with disgusting odors only they can smell. That's a million dollar idea right there, in this Flipnote by StarsArts★.
Dogs love to mark their territory with scent. In this entry by Cai.0, these dogs have decided to use perfume to do just that. A perfume for dogs! That could work. We're thinking, could it be called 'Woof'? :D.
This Weeks Topic - "Fairy Tales"
The Fairy Tales we know and love can be centuries old, and from cultures all around the world. These stories often began with "Once upon a time" and ended with "They all lived happily ever after". Set in far off lands of magic and mystery, they would trigger the listener's imagination, and there was often a lesson to be learn't in their telling.
The characters in these tales ranged from dwarfs, dragons, elves, fairies, giants, gnomes and goblins, to griffins, mermaids, trolls, unicorns, witches and also talking animals.
Here is a list of some well known Fairy Tales you may find interesting: Hansel and Gretel/ Sleeping Beauty/ Rapunzel/ Cinderella/ Little Red Riding Hood/ The Little Mermaid/ Three Little Pigs/ Rumpelstiltskin/ Jack and the Bean Stalk/ The Wonderful Wizard of Oz/ Snow White and the Seven Dwarfs/ The Pied Piper of Hamlin/ The Adventures of Pinocchio/ Gulliver's Travels/ Peter Pan/ Puss in Boots/ The Frog Prince/ The Princess and the Pea.
We really love the way you're all so creative with these topics and look forward to seeing the Flipnotes you create for them. Make sure to post your entries to the Weekly Topic channel, and the deadline for your entries is the 28th of July(12pm EST / 4pm GMT) Keep on Flipnoting and the best of luck with your entries.