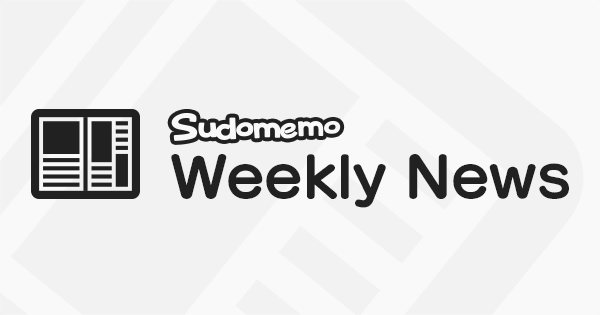 Hey there everyone, DeepRising here with the Weekly News Letter. There was a great response to last week's topic "Sideways Flipnotes". Well done to everybody who entered. Here are the winning Flipnotes.
Our Favorite Flipnotes from last weeks Topic "Sideways Flipnotes"
In our first selection this week, by Kêithkash★, an OC is startled by a sideways pop! We love the way this animated character really comes to life within the Flipnote, and his reaction made us chuckle.
In this gravity defying entry, by ZyZa, the 'Sideways' happens with a comedy twist. Beautifully animated to the audio, the punchline is expertly delivered! Brilliant!
This hilarious sideways Flipnote by Trianic features an extremely stoopid argument and some extremely dubious mathematics. Seriously!XD
This sideways MV Flipnote by X_Lucid_X, is about the Internet personas we all hide behind. The portrait view makes it look like it was shot on an IPhone. A really creative idea for the sideways view.
This daring chap is parachuting with nothing more than an umbrella, in this entry by Cosmirage. We love the way he is enjoying the new space of the sideways Flipnote, dipping his toes into each corner of the screen, as he drifts through the clouds.
Experimenting with this 'Sideways' phenomenon can be very entertaining, as we see in this Flipnote by Oldjabari.
A portal gun provides a sideways entrance into this Flipnote, by Darling. Nice one!
[unknown]
An unfinished Flipnote has a conversation with it's creator, in this clever conceptual entry, by Rosecore. However, the Flipnote isn't too pleased to be turned on its side as Gravity is still in effect. What a fantastic idea, and a great way to make the most of an unfinished WIP.
[unknown]
We just love the extremely broad squash and stretch animation in this 'Sideways' character 'drop in' Flipnote, by jack. Great work!
kenpa(ケンパ) has used the new space perfectly with this brilliantly animated dancing girl. She is definitely destined for stardom...Go girl!
Check out the super cool Manga style animation, in this sideways entry by Liss. That's quality right there!
This Weeks Topic - "Swing"
This week's topic is Swing. This would include anything involving a swing action. It could be a playground swing or a circus trapeze, or the swing of a bat, a clock pendulum, or even Tarzan swinging through the jungle! You could also interpret swing in any other way you like. How about the dance style of Swing?
The swinging action is a fundamental part of animation. The arcing move, with speeding up and slowing down, gives a realistic feeling of momentum and gravity to a swinging subject. Swinging can often be part of a bigger action too, for example, the arm swing in a walk.
What actions can you think of, that have swing in them?
We really love the way you're all so creative with these topics and look forward to seeing the Flipnotes you create for them. Make sure to post your entries to the Weekly Topic channel, and the deadline for your entries is August the 11th- (12pm EST / 4pm GMT). Keep on Flipnoting and the best of luck with your entries.