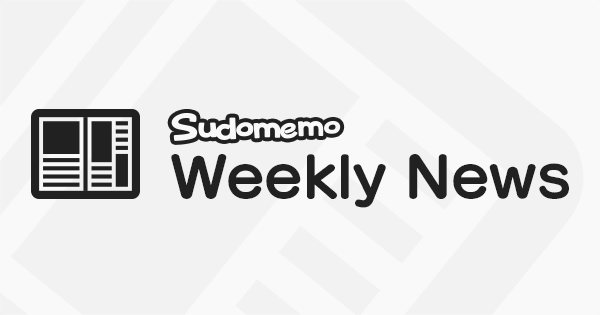 Hey there everyone, DeepRising here with the Weekly Newsletter and Weekly Topic competition.
We had a great response to last week's topic Massive, and a selection of our favorite winning entries are coming up.
But first, if you're thinking about making a topic Flipnote, don't forget to check out next week's topic theme and it's description, as well as the subsequent Upcoming Topics listed at the end of the Newsletter.
And now, here are the winning Flipnotes from last week's topic "Massive". Well done to everybody who entered.
Our Favorite Flipnotes from last weeks Topic "Massive"
In our first winning topic Flipnote this week, by Hiashi, Jiggly Puff from Super Smash Brothers, goes on the rampage, getting bigger, and bigger, until even Master Hand can do nothing to stop her.
What a fantastic idea, to contrast such a cute character with such a frighteningly massive giant. And beautifully realized with 'Worm's eye views', stomping growth to galactic size, and terror-struck characters fleeing left and right.
Look out universe, here comes ginormous Jiggly Puff!
Our next winning Weekly Topic Flipnote, by Jake, is inspired by the concept of comparative size.
How would a human look to an ant?
The answer is, of course, absolutely massive, but also, totally terrifying, as Wacky finds out, when he pays an uninvited visit to an ant's nest.
We just loved the comfortable setting of the ant's home, complete with sofa and T.V. And the use of a huge cast shadow, when Wacky looms over to peep inside, was a highly effective, dramatic device.
A marvelously appropriate size based skit is played out with great character drawing, animation, and lip-synch, in our next weekly topic winner, by User.
It's good to note, that the Big Baby character is a creation of fellow Flipnote maker Zaiden. He is indeed enormous, especially when seen in context with the tiny dots of the characters next to him.
This nifty concept for a Flipnote based on enlargement, by ♪AndrewK.♪, features a DSi, and no doubt, an extra large stylus.
But yikes! This app actually expands its subject beyond the confines of the screen.
Now that's a massive stick man!
We loved the hand drawn quality of this winning topic entry, by LolalpcmFR.
With synchronous movement and music, the animation focuses on massive leaps of faith, cycling around for a splendid MV.
We're looking forward to more from this creator.
Thomas the tank engine doesn't like being called tiny, when he's actually a massive train!
Checkout this weekly topic winner, by barkgaming, to hear Scary Voice Thomas's reply.
That's some great voice acting right there!
This Weeks Topic - "Bats"
Synonymous with the night, castles, scary movies, and a certain super hero, bats are actually nocturnal flying mammals, who use echo location radar to find their way around in the dark.
There's many different types of bat, from fruit bats, and micro bats, to the big eared Fox bat, and the giant vampire bat.
This topic would include anything at all involving bats, or bat related subjects.
Make them fly, make them swoop, make them hang upside down by there feet!
Lets all drive ourselves batty with a Bat Topic Flipnote this week.
We really love the way you're all so creative with these topics and look forward to seeing the Flipnotes you create for them.
Make sure to post your entries to the Weekly Topic channel Weekly Topic - Bats and the deadline for your entries is August 15th (12pm EST / 4pm GMT).
Also, we would encourage you to add a description to your Flipnotes. This is your opportunity to explain any points of interest and specific details that we could feature in the topic winner reviews.
And don't forget, if you want a cool thumbnail picture on your Flipnote, whichever frame you save the Flipnote on, that will become the thumbnail. So choose your favorite frame for this, or add in a cool title page at the end, and save on that.
Keep on Flipnoting and the best of luck with your entries.
Upcoming Topics
Topic - Stick Men (August 15th)
Topic - Sewing (August 22nd)
Topic - Baseball (August 29th)
Topic - Milk (September 5th)