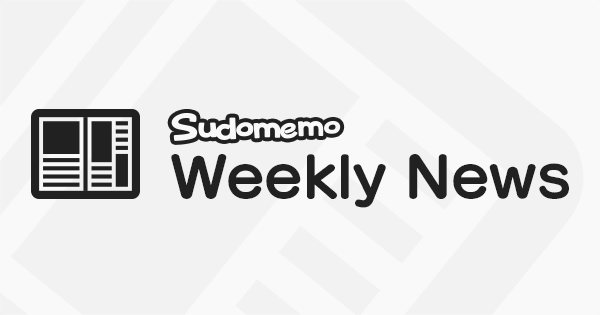 Hey there everyone, DeepRising here with the Weekly News Letter and Weekly Topic competition. Don't forget to check out next week's topic theme and the subsequent Upcoming Topics, at the end of the News Letter. And now, here are the winning Flipnotes from last week's topic "Flapping in the Wind". Well done to everybody who entered.
Our Favorite Flipnotes from last weeks Topic "Flapping in the Wind"
This rambunctious young fellow is braving the elements on an extremely windy day, in this Flipnote by Canoes. The movement of his clothing, and the foliage of the tree behind him, really conveys the feeling of wind rushing past them.
Our next beautifully animated entry by LoZ, shows wind blowing hair, clothing and feathers, capturing their different physical properties with different types of movement.
The characters themselves are wonderfully drawn, and look very relaxed and restful. Maybe that's because they've just had a bowl of Cheerios!
We were very impressed with the expressive animation of hair blowing in the wind, in this Flipnote by Tigersky16. Designed to work as a cycle, the wind gusts back and forth in a very convincing manner.
What better way can there be to cool off on a hot day, than by relaxing in front of a fan, as we see in this entry by selah. We love the idea, and the subtle, breezy animation gets it across just perfectly.
Slyray has created several different billowing and waving movement effects of clothing and hair for their icon character, in this haunting MV. We really enjoyed the nicely drawn backgrounds, and the animated screen cuts bring the piece together with style.
An unfortunate girl caught out on a windy day, not only gets the full force of the gale, but also ends up with loads of sticks and leaves blown into her hair as well, in this amazingly animated Flipnote by PabloNPals. The hand draw style and broadness of movement expresses the power of the wind tremendously!
This Weeks Topic - "Steven Universe Future"
This week, we feel it's time for a Fandom Animation Topic. For our first one, we're choosing the highly popular, cartoon television series 'Steven Universe Future'. This week's topic theme would also include the original series 'Steven Universe', and the movie of the same name.
'Steven Universe Future' synopsis:
The series focuses on the aftermath of the events of 'Steven Universe', where humans and Gems coexist in harmony after the end of the war between the Crystal Gems and Home World. With out the threats of the Diamonds or the corrupted Gems, Steven must deal with the everyday challenges that still come with his now relatively peaceful life, and question his new life objectives.
If you haven't seen the show, or want to find out more, check out Google and You Tube for articles, images, video clips and episodes of both shows and the movie. Here's a link for the 'Steven Universe Future' title sequence:
https://www.youtube.com/watch?v=1LMGVx31zso
Your Flipnotes could be drawn and animated in the same style as 'Steven Universe Future'. They could include, or be inspired by its themes of LGBT and mental health awareness, as well as its characters, environments, tag lines, dialogue or anything you enjoy from the franchise.
(You should be able to find audio and music from the show to use in your Flipnotes online as video clips on YouTube.)
We really love the way you're all so creative with these topics and look forward to seeing the Flipnotes you create for them. Make sure to post your entries to the Weekly Topic channel Weekly Topic - Steven Universe Future and the deadline for your entries is August 16th (12pm EST / 4pm GMT). Keep on Flipnoting and the best of luck with your entries.
Upcoming Topics
Topic - Unexpected Sound Effects (August 16th)
Topic - Catch Phrase Flipnotes (August 23rd) YT video example link: https://www.youtube.com/watch?v=xXujHix9nrA
Topic - Marsh Mallows (August 30th)
Topic - Yoga (September 6th)
PS (If you're interested in the Catch Phrase Flipnote topic, and you've checked out the link, here are our best guesses for catch phrases, number 11 - 21, in the video:
Golden Eagle / Worming your way out / Moving pictures / Cured Ham / Parking Stations / Cut and Run / A King's Ransom / Washboard Stomach / Gun Powder Plot / Plaster of Paris / Standing on a Wing and a Prayer.
We hope this helps with clarifying this upcoming topic.