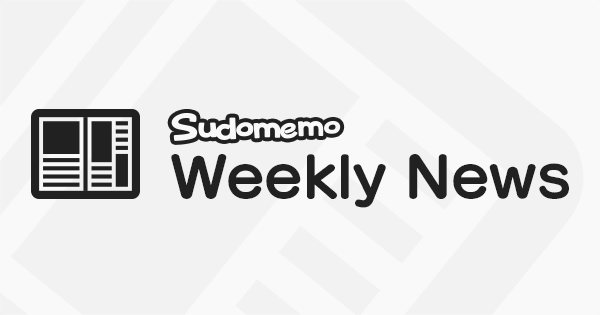 Hey there everyone, DeepRising here with the Weekly News Letter. There was a great response to last week's topic "Doors". Well done to everybody who entered. Here are the winning flipnotes.
Our Favorite Flipnotes from last weeks Topic "Doors"
In this first entry by Alex we see that, when rushing for a door, you should always take care that no one is coming in from the other side at the same time. LOL!
We were utterly astonished as we watched this next flipnote by Koby. We never thought in our wildest dreams that such a door could exist : O.
There's a great set of swinging saloon doors in this wild-west style flipnote by Scoob.
The unusual door in this entry by Fuzzawuzz leads to a very unexpected location. A parachute would have been extremely useful! XD
The spooky door in this scary flipnote by Vicz, opens to reveal a terrifying spectre...............who loves to dance to Latin music. XD
[unknown]
This very nicely animated entry by Enecs captures the tension of opening a door beautifully.
★DustpeⓁt★ has used the 'Out-line tool' with the DSi camera to great effect to creat this flipnote.
The mysterious door in this entry by Hanahaki is a great way to meet new people. We really loved the highly appropriate accompanying music by 'The Doors'.
In this week's last selection by Aidan, a verses match between a burglar and an Exit door is played out.
This Weeks Topic - "Lego"
This week's topic is Lego. Lego plastic bricks come in many different shapes and sizes, and can be used to build all sorts of things from vehicles and buildings to animals and landscapes. Technical Lego can even make working mechanisms and robots with cogs, worm-wheels and other special pieces. Lego people are great fun, and come in many different outfits and hair-styles. They're cool characters to draw and animate with and have spawned several movies such as 'Lego Batman' and 'The Lego Movie', which could be inspiring for a flipnote. This topic might be a fun opportunity to use the DSi camera for a stop-motion flipnote, if you have some Lego bricks to play around with, or how about a time-lapse Lego build? We really love the way your all so creative with these topics and look forward to seeing the flipnotes you create for them. Make sure to post your entries to the Weekly Topic channel, and the deadline for your entries is the 20th of August. Keep on flipnoting and the best of luck with your entries.
Additional: Don't forget to checkout the new official Sudomemo "Foxy" T-shirts available for $15 from [shirts.sudomemo.net]. Hurry as sale ends on Thursday August 31st.