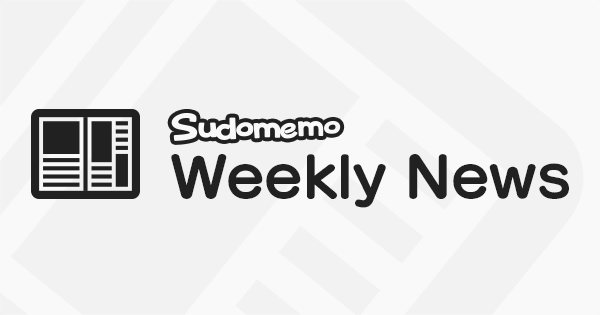 Hey there everyone, DeepRising here with the Weekly Newsletter and Weekly Topic competition.
We had a great response to last week's topic Bats, and a selection of our favorite winning entries are coming up.
But first, if you're thinking about making a topic Flipnote, don't forget to check out next week's topic theme and it's description, as well as the subsequent Upcoming Topics listed at the end of the Newsletter.
And now, here are the winning Flipnotes from last week's topic "Bats". Well done to everybody who entered.
Our Favorite Flipnotes from last weeks Topic "Bats"
Wacky the Vampire is not taken entirely seriously, when he pays an untimely visit to a prospective victim, in our first winning Topic Flipnote this week, by Jake.
We loved the totally over the top vampiric bravado, animated to hysterical extremes. And the sledgehammer ending, the instant the vamp attacks works brilliantly too.
Boy oh boy, that blood sucker just won't take No for an answer!
Keese the eyeball bat lingers a few wing beats too long, incurring the wrath of Zelda himself, in our next Weekly Topic winner, by Hiashi.
Both characters are beautifully drawn, including a wonderfully deadpan expression on Zelda, before he lets loose uncontrolable fury on his hapless enemy.
You should definitely check it out frame by frame. It really is high speed, dynamic animation at its best.
The Joker plays a dangerous game, when he implies that Bat Man is a Furry, in this Weekly Topic winner, by ⒷIⒷⒷⒶ.
With intense dialogue, and excellent character likenesses, 'The Joke' lands with perfect comedy timing. But the Bat is not amused!
A peaceful moonlit night is eerily interrupted by a group of passing bats, in this winning Topic entry, by mrjohn.
The silhouetted flight of the creatures is animated just right, and combined with genuine bat sound effects that would make any ones hair stand on end!
A hungry bat catches and eats a fly, while in mid flight, in this splendid Topic winner by KelleighVJ.
The animated actions are well handled, with broad movement and posing, which is added to with facial expressions, that brings it together beautifully.
A mysterious bat girl merges in and out of mesmerizing backgrounds, in this winning MV by LolalpcmFR.
We really enjoyed watching it on a loop.
This Weeks Topic - "Stick Men"
This week's topic features the classic animatable character the stick man!
A stick man is quick and easy to draw, and is a very popular subject used in many types of Flipnote, from spectacular stick man fights and verses matches, to MVs, comedies, action Flipnotes, and even dialogue based dramas.
Stick men are also an excellent way of starting a more complicated Flipnote, in order to get the animation correct at an early stage.
So feel to submit constructional Flipnotes with stick men characters for this topic also. And don't be afraid to jazz them up with music, voice acting, additional notes, or what ever else you like.
Don't get stuck! Get stick! Enter a stick man Flipnote for this Topic this week!
.
We really love the way you're all so creative with these topics and look forward to seeing the Flipnotes you create for them.
Make sure to post your entries to the Weekly Topic channel Weekly Topic - Stick Men and the deadline for your entries is August 22nd (12pm EST / 4pm GMT).
Also, we would encourage you to add a description to your Flipnotes. This is your opportunity to explain any points of interest and specific details that we could feature in the topic winner reviews.
And don't forget, if you want a cool thumbnail picture on your Flipnote, whichever frame you save the Flipnote on, that will become the thumbnail. So choose your favorite frame for this, or add in a cool title page at the end, and save on that.
Keep on Flipnoting and the best of luck with your entries.
Upcoming Topics
Topic - Sewing (August 22nd)
Topic - Baseball (August 29th)
Topic - Milk (September 5th)
Topic - The Simpsons: Cartoon TV series (September 12th)