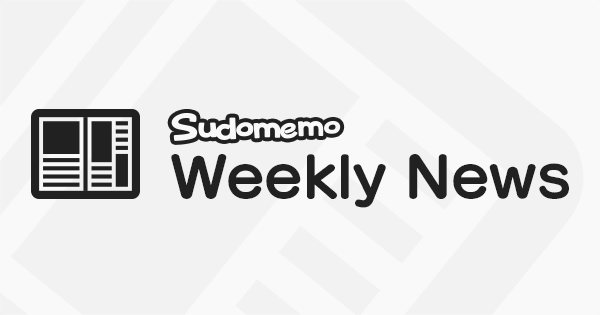 Hey there everyone, DeepRising here with the Weekly News Letter and Weekly Topic competition. Don't forget to check out next week's topic theme and the subsequent Upcoming Topics, at the end of the News Letter. And now, here are the winning Flipnotes from last week's topic "Unexpected Sound Effects". Well done to everybody who entered.
Our Favorite Flipnotes from last weeks Topic "Unexpected Sound Effects"
Romance is definitely in the air, in this heart warming MV by shadi. But as is often the case, love is fleeting, when an unexpected sound breaks the magic! The timing in this animation was just so perfect, that we literally fell about laughing!
The truly unexpected sound of 'Incomprehensible Horror' puts a stop to rage comics online dominance, in this tension filled entry by RadaPatada. The concept idea was a fascinating one, and the sound editing, very strong. Although we did hide behind our chairs for most of it!
In our next selection, by Oon, this hilarious Karaoke performance would have no doubt cleared the room completely! We were very impressed with the extreme and expressive hand drawn animation of the Pokemon character, and laughed out loud when he started to sing! In fact, our ears are still ringing now!
This Flipnote round up of 2020 calamities, by taBASco, has got one more surprise for its humble narrator! "Look out! He's behind you!" The use of the DSi sound app to distort voice recordings, works brilliantly for the unexpected sound of the mysterious visitor!
A sleepy kitty blows an unexpected raspberry at the fan cooling it, in this wonderfully animated entry by Blitzer. My cat does that sometimes too. It's adorable!
An unexpected sound can be very disturbing indeed when placed out of context, as we see in this highly creative Flipnote by Silent. We also loved the use of the 'Weekly Topic' News paper as a prop, and for the title thumbnail. "Now that's some nice thinking!"
ian smith is totally surprised by an unexpected sound in this amazingly smooth photo Flipnote. We take off our hats to his acting abilities, as well as his genius skills with a photo Flipnote!
This Weeks Topic - "Catchphrase Flipnotes"
If you're familiar with the Quiz Show 'Catchphrase', you'll get the idea of this topic straight away. If not, here's a full description, and don't forget to checkout the You Tube link at the end for some great examples of catchphrases from the show.
The term 'Catchphrase' includes any well known phrases, sayings, expressions, idioms and turns of phrase. It could also include tag-lines and titles from movies, songs, games and other popular media.
The idea of this topic is to turn your chosen 'Catchphrase' into a Flipnote; as a visual, animated representation of the catchphrase you've chosen; a Catchphrase Animation, if you will. Make your Flipnote, so that the catch phrase can be guessed correctly without actually saying it, or writing it down in your Flipnote. Its like a form of animated 'Pictionary' or a visual pun. Just say what you see and you'll get it right!
Use animation, drawings, sound and music as usual in your Flipnotes, but focus mainly on expressing your catchphrase. Use character's actions, gestures, behavior and mood, combined with objects, environments, symbolism and anything else you can think of to suggest your catchphrase to the viewer. Word play could also be included, as long as you don't spell out the full catchphrase. That would be too obvious!
A very literal interpretation of the phrase is usually the key. And as they say on the show, to get the Catch Phrase, "Just say what you see"!
A very useful tool for this kind of thing and also a lot of fun, is to turn objects into characters to act out the phrases. For example, if you take a Potato chip, give it arms and legs and have it jumping off a wooden block, then the catchphrase wood be, "A chip off the old block."
Here's an example of a movie title Catchphrase. A crown is placed on a gorilla's head. The movie is 'King Kong'! You get the idea!
Here's a list of Catchphrases and sayings that we think could translate well into a visual Flipnote:
'As easy as falling off a log.'
'Between a rock and a hard place.' (This one featured in the Simpson's Movie).
'Like talking to a brick wall.'
'Like two peas in a pod.'
'The long arm of the law.'
'Like a bull in a china shop.'
(For more alternatives, Google search for lists of phrases, sayings, expressions and idioms. There's absolutely loads!)
And here are some phrases and titles from other media that could also work well:
'Like a bat out of hell.'
'Chariots of Fire.'
'Gone with the Wind.'
'Singing in the Rain.'
Be as crafty and as clever as you like, with word play, trickery and hidden meaning, or make it so obvious, that we'll be kicking ourselves for not getting it!
Why not make a game of it, and try and guess each other's Catchphrases in the comments. That could be huge fun!
And now here's the link to the You Tube Catch Phrase video. By all means check it out! There's some great examples of wonderfully clever Catchphrase animations on it:
https://www.youtube.com/watch?v=xXujHix9nrA
There are twenty one different examples of catchphrase animations on it, but they don't have any answers along with them. So here is a list of our best guesses of all twenty one catch phrases on the video:
In the middle of nowhere / Stick out like a sore thumb / wish bone / Caterpillar burger / Private Eye / Putting on your game face / Prize Plumb / Saving your breath / Holding all the Aces / Free Spirit / Golden Eagle / Worming your way out / Moving pictures / Cured Ham / Parking Stations / Cut and Run / A King's Ransom / Washboard Stomach / Gun Powder Plot / Plaster of Paris / Standing on a Wing and a Prayer.
We hope you find them useful in clarifying this topic.
So first, come up with your catch phrase, and then tantalize us with your animated clues. We're just itching to have a guess at your Catchhrase Flipnotes!
Make sure to post your entries to the Weekly Topic channel Weekly Topic - Catch Phrase Flipnotes and the deadline for your entries is August 30th (12pm EST / 4pm GMT) Keep on Flipnoting and the best of luck with your entries.
Upcoming Topics
Topic - Toasted Marsh Mallows (August 30th)
Topic - Yoga (September 6th)
Topic - Silhouette Animation (September 13th)
Topic - Undertale - The Video Game (September 20th)