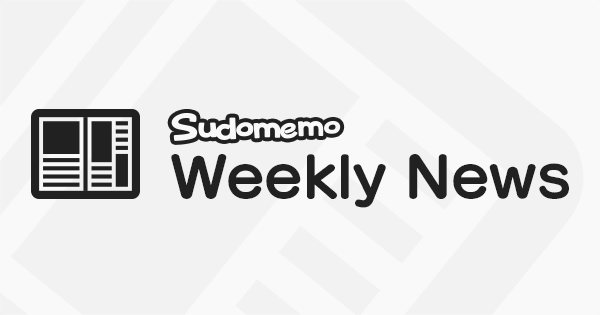 Hey there everyone, DeepRising here with the Weekly Newsletter and Weekly Topic competition.
We had a great response to last week's topic Sewing, and a selection of our favorite winning entries are coming up.
But first, if you're thinking about making a topic Flipnote, don't forget to check out next week's topic theme and it's description, as well as the subsequent Upcoming Topics listed at the end of the Newsletter.
And now, here are the winning Flipnotes from last week's topic "Sewing". Well done to everybody who entered.
Our Favorite Flipnotes from last weeks Topic "Sewing"
In our first winning topic Flipnote this week, by RETROMAN Clay Doe Joe mistakes the word sewing for suing. But before he can initiate court proceedings, he realizes his mistake.
With excellent voice acting, lip-synch, facial expressions and character performance, the word-play comedy skit hits all its marks, finishing up with a hilarious final twist.
Always watch your fingers, when using a sewing machine!
Our next winning entry features Wacky's equally crazy sister Jacky, making her riotously funny topic debut in this dress making extravaganza, by Jake.
We were totally blown away by her incredible seamstress abilities, and obvious mastering of innumerable sewing techniques.
And how nice it was for her brother to model the finished dress.
It's easily her best work! "Chuckle."
A star-crossed lover mends her outfit, ready for a big date night, in this entrancing Weekly Topic winner by Bonnie078.
We were delighted with the delicate and well observed sewing action here, as well as the wonderful drawing style and editing.
A splendid Victorian doll maker works meticulously on his latest creation, in our next topic winner, by Cosmirage.
Every detail and texture of both the character and the setting, brings out the old world, Dickensian quality beautifully.
It's catwalk time for Kiku, as she showcases Luka's designer clothing, in this Fashion Meme, winning topic entry by ユキヴオンシロ.
This Weeks Topic - "Baseball"
A hugely popular, classic American sport, baseball is a bat-and-ball game played between two opposing teams, who take turns batting and fielding.
It's rules are complicated, its fan base enormous, and everyone knows the name of Mickey Mantle.
Your Flipnotes could be about any aspect of the sport of baseball that appeals to you; Its teams, its players, its tactics, its fans.
Or how about a dynamic animation of a game in progress.
We invite you to hit a home run with this topic, or maybe even pitch a curveball.
We've got our catchers mitts on, and are ready to receive your entries!
We really love the way you're all so creative with these topics and look forward to seeing the Flipnotes you create for them.
Make sure to post your entries to the Weekly Topic channel Weekly Topic - Baseball and the deadline for your entries is September 5th (12pm EST / 4pm GMT).
Also, we would encourage you to add a description to your Flipnotes. This is your opportunity to explain any points of interest and specific details that we could feature in the topic winner reviews.
And don't forget, if you want a cool thumbnail picture on your Flipnote, whichever frame you save the Flipnote on, that will become the thumbnail. So choose your favorite frame for this, or add in a cool title page at the end, and save on that.
Keep on Flipnoting and the best of luck with your entries.
Upcoming Topics
Topic - Milk (September 5th)
Topic - The Simpsons: Cartoon TV series (September 12th)
Topic - Secrets (September 19th)
Topic - Pushing Buttons (September 26th)