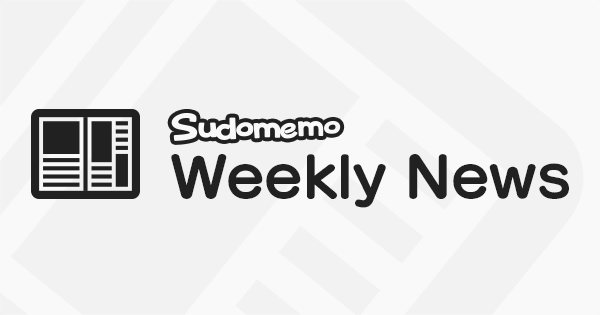 Hey there everyone, DeepRising here with the Weekly Newsletter and Weekly Topic competition.
We had a great response to last week's topic Baseball, and a selection of our favorite winning entries are coming up.
But first, if you're thinking about making a topic Flipnote, don't forget to check out next week's topic theme and it's description, as well as the subsequent Upcoming Topics listed at the end of the Newsletter.
And now, here are the winning Flipnotes from last week's topic "Baseball". Well done to everybody who entered.
Our Favorite Flipnotes from last weeks Topic "Baseball"
Our first winning topic selection of the week is this triumphant home-run hitting entry, by Sega01.
It's beautifully drawn and colored in with a great choice of Flipnote paint brushes, and is very convincingly scored with both sound effects and music.
We also loved the chucklesome punchline, when the ball lands with a crash in the parking lot.
"Who's car is that, by the way?"
"That's gonna mean a trip to the garage!"
The indomitable Wacky is back!
And this week he's playing baseball with his dad, in our next weekly topic winning entry by Jake.
Super-charged with many highly creative ideas, characters, and comedy dialogue, the Flipnote features an extremely unusual ball toss, with a subsequent, hilarious window smash!
Nevertheless, the owner of the window, Phillip, is not amused!
What are the odds, we wonder, on them getting their ball back?
We literally split our sides laughing, when we watched our next weekly topic winner, by metaknight.
It stars robots with hilariously monotonous voices, playing baseball in their own computerized way.
However, impatience overcomes careful calculation, and the game comes swiftly to an end, when the very first full toss smashes straight into the batter's motherboard!
We were very impressed with the dynamic, hand drawn, fine line, action animation in this winning entry, by PuyoChild.
The extreme squash and stretch used on the movement of the baseball, creates the sense of a truly, mighty thwack, as the bat makes contact with it.
It's definitely worth checking out this great animation technique frame by frame. (Have a close look at pages 1 to 18.)
This Weeks Topic - "Milk"
A nutrient rich, liquid food, produced by mammals to feed their young, milk is both delicious and good for you.
From the bottle, or the carton, it's enjoyed as milkshake, on cereal, in puddings, or just on its own.
Our supply of milk comes mostly from cows, but there are many other different types of milk available, such as goats milk, coconut milk, almond milk, and soy milk, to name but a few.
Do you like milk?
If so, do you have a favorite way of drinking it?
Then why not tell us about it, in the form of a Flipnote.
And if not, why not tell us about that too!
Let's really milk this topic for all it's worth!
We really love the way you're all so creative with these topics and look forward to seeing the Flipnotes you create for them.
Make sure to post your entries to the Weekly Topic channel Weekly Topic - Milk and the deadline for your entries is September 12th (12pm EST / 4pm GMT).
Also, we would encourage you to add a description to your Flipnotes. This is your opportunity to explain any points of interest and specific details that we could feature in the topic winner reviews.
And don't forget, if you want a cool thumbnail picture on your Flipnote, whichever frame you save the Flipnote on, that will become the thumbnail. So choose your favorite frame for this, or add in a cool title page at the end, and save on that.
Keep on Flipnoting and the best of luck with your entries.
Upcoming Topics
Topic - The Simpsons: Cartoon TV series (September 12th)
Topic - Secrets (September 19th)
Topic - Pushing Buttons (September 26th)
Topic - Solid as a Rock! (October 3rd)