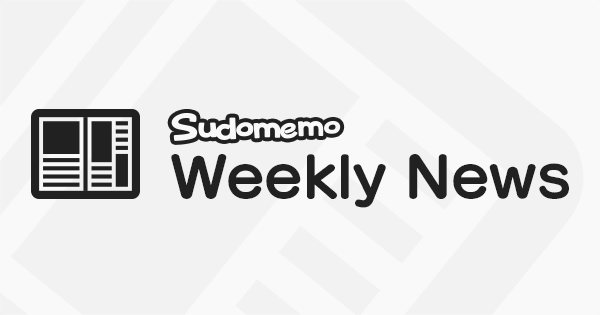 Hey there everyone, DeepRising here with the Weekly News Letter and Weekly Topic competition. Don't forget to check out next week's topic theme and the subsequent Upcoming Topics, at the end of the News Letter. And now, here are the winning Flipnotes from last week's topic "Yoga". Well done to everybody who entered.
Our Favorite Flipnotes from last weeks Topic "Yoga"
This great Yoga exercise, by Oon, features a back arching position and the use of a large ball. The energy of the kick off, and the momentum of the body in motion, are very realistically animated.
Using free drawn, fine line animation at speed 7 あさひ has expertly created this Yoga exercising figure. The 'boiling' outline combined with the tool shading works exceptionally well. Also, don't miss the nicely timed head turn, achieved simply by moving the eyes. Now that's a clever technique!
This hilarious example of what happens when Yoga goes wrong, by Edna!<3, is extremely expressive, and full of energy and movement. We were particularly impressed with the flailing arms on the brink of the topple. Very nicely done!
In a quest to relax his soul and mind with Yoga exercises, a skunk inadvertently relaxes his colon!, in this chucklesome entry by Blitzer. We loved his look of shock and surprise on his face, as he lets it go!
Better hold your noses though, that was an extremely whiffy one!
If you want to find out where to go, and how to set about doing Yoga, then checkout this highly instructional Flipnote by JioSeff.
That's definitely the Zen place to be!
[unknown]
This Weeks Topic - "Silhouette Animation"
A silhouette is a black shape, seen against a white background. Like a shadow!
So, with your Flipnotes for this topic, you only need to be concerned with the outline shapes of your animated subjects and backgrounds (if you use a background). And not with any interior details.
Your silhouette animations can be as complicated or as simple as you like. And it might be a good idea to pick subjects that are recognisable in silhouette!
With less details to drain the Flipnote memory bar, it's an opportunity to try a high play speed animation with free hand drawing, and why not try changing the paper colour to speed up your Flip making process!
You may also like to try using the DSi camera to photograph your subjects. Then import them into Flipnote and colour them in black.
Hot Tip - Hand shadows are great fun to do in stop motion!
Some great examples of the use of silhouettes in creative mediums are silhouette photography, which is often used in profile portraits. There is also shadow puppet theater, a form of entertainment dating back to the 3rd century BCE, where puppets were performed up against a back lit scrim, to create shadow characters.
You may also wish to checkout the silhouette animations of Lotte Reiniger, the German pioneer of silhouette animation from the 1920s and 30s. Here's a link to a You Tube video all about her amazing silhouette animations. (Access this link from the News letter through the Sudomemo online site):
https://www.youtube.com/watch?v=3Gm9kZLP0uE
For more details on any or all of these, just pop them into Google and hit search!
We really love the way you're all so creative with these topics and look forward to seeing the Flipnotes you create for them. Make sure to post your entries to the Weekly Topic channel Weekly Topic - Silhouette Animation and the deadline for your entries is September 20th (12pm EST / 4pm GMT). Keep on Flipnoting and the best of luck with your entries.
Upcoming Topics
Topic - Undertale : The Video Game (September 20th)
Topic - Smash! : This is impact and destruction, and not the video game.(September 27th)
Topic - Scary Stories (October 4th)
Topic - Spirit Photography (October 11th)