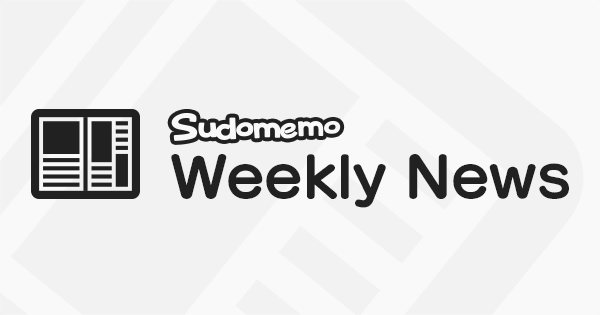 Hey there everyone, DeepRising here with the Weekly News Letter and Weekly Topic competition. Don't forget to check out next week's topic theme and the subsequent Upcoming Topics, at the end of the News Letter. And now, here are the winning Flipnotes from last week's topic "Silhouette Animation". Well done to everybody who entered.
Our Favorite Flipnotes from last weeks Topic "Silhouette Animation"
Lily Star☆ has created this wonderful animation featuring a cat called Silhouette and a bird called Shadow. With lovely touches of character and performance, the animation morphs skilfully back and forth between the pair.
We found it utterly delightful.
We were thrilled with this energetic MV, by 「しumii※」​. It's overflowing with silhouettes and moving backgrounds, and is timed perfectly with the thumping sound track!
We watched it on loop for ages!
[unknown]
This familiar stealth mission operative must have been spotted by the enemy! Checkout his shadow as he dodges the bullets, in this super slick animation by Glin.
This next entry, by Oon, really grabbed our attention, with an astonishing animation of a silhouetted figure tumbling within a spinning threshold between two zones. Employing a mix of gravity, momentum and surface tension of a liquid, the figure is suspended between the black and white areas in an endless dizzying cycle.
We just loved the idea of hand shadow puppetry for this silhouette topic, in this Flipnote by WolfeGamer.
With nothing but a torch and some creative handy-work, he really puts on a show!
Using just a black and white palette, RadaPatada has created a lethal looking Samurai warrior launching a vicious attacked! As well as the animated actions here, the sound effects are also very impressive!
A delightful kitten has really got some moves, in this tuneful Flipnote by Blitzer. He's accomplished and self assured when he's in silhouette, but when the lights are switched on, his confidence disappears completely. I think we all feel like that sometimes! Aww!
We really enjoyed the great silhouetted character design and kaleidoscopic backgrounds, of this highly creative entry by ✕Cryptive✕. The two contrasting techniques work exceptionally well together.
[unknown]
Updating Translations On Sudomemo
Just to let you all know, that we are currently working on updating our translations across the board, in Sudomemo.
For more details on this, please visit the link below:
https://github.com/Sudomemo/sudomemo-locales/issues/282
This Weeks Topic - "Undertale"
Known as the RPG where nobody has to die, Undertale is a role playing video game that uses a top-down perspective. Set in a place called The Underground, the player fights monsters and solves puzzles in order to proceed.
With a multitude of well known colourful characters, from Frisk, Flowey and Sans, to Papyrus, Mettaton and Asriel, there's plenty of choices to animate with.
Check out the link below to see the characters, if you're not familiar with them. (Access this link through the online Sudomemo Theatre site)
https://undertale.fandom.com/wiki/Category:Characters
You could draw and animate the characters as they are in the game, try your hand at creating detailed shaded versions of them, as they are seen in fandom art, or how about a short burst of high speed animation for an action short!
Why not try inventing your own stories for the characters, putting them in alternative settings and situations, or mix them with your own OCs - whatever you find most fun!
We really love the way you're all so creative with these topics and look forward to seeing the Flipnotes you create for them. Make sure to post your entries to the Weekly Topic channel Weekly Topic - Undertale The Video Game and the deadline for your entries is September 27th (12pm EST / 4pm GMT) Keep on Flipnoting and the best of luck with your entries.
Upcoming Topics
Topic - Smash! (September 27th)
Topic - Scary Stories (October 4th)
Topic - Spirit Photography (October 11th)
Topic - Monsters (October 18th)