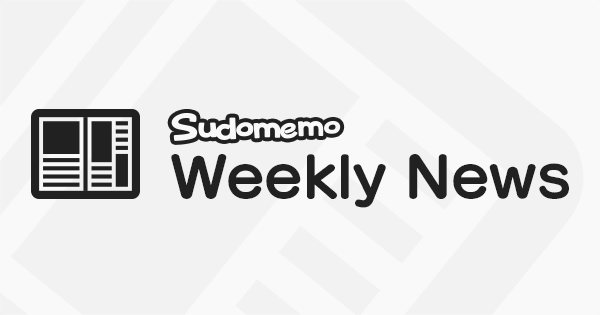 Hey there everyone, DeepRising here with the Weekly Newsletter and Weekly Topic competition.
We had a great response to last week's topic Secrets, and a selection of our favorite winning entries are coming up.
But first, if you're thinking about making a topic Flipnote, don't forget to check out next week's topic theme and it's description, as well as the subsequent Upcoming Topics listed at the end of the Newsletter.
And now, here are the winning Flipnotes from last week's topic "Secrets". Well done to everybody who entered.
Our Favorite Flipnotes from last weeks Topic "Secrets"
What secret resides on the blue planet in the Andromeda galaxy?
This is the question posed in our first topic winning entry this week, by Dee.
Prepare yourself for an absolutely terrifying, extraterrestrial encounter on a dark and mysterious, backwater planet.
Utilizing a multitude of importing, and inverting Flipnote techniques, as well as hand drawn artwork and animation, 3D models, and even potted plants, this epic space odyssey creates both atmosphere and suspense with its haunting soundtrack and sci-fi sound effects, before revealing its deadly finale!
Also, don't miss the cookie page (On frame 413). It's full of detailed specifications of the bizarre alien life forms from this treacherous world.
Clay-Doh Joe has a secret to tell you, and it's a real stinky one, in our next weekly topic winner by RETROMAN.
Set at an undisclosed location in the big city, the secret teller's introduction, and opening shot, is the most astonishing hand drawn camera movement we've ever seen.
It's truly a masterpiece!
(Checkout Retroman's tutorial Flipnote all about how he made this incredible piece of animation, in his creator's room.)
We also loved the amorphous forming of Clay-Doh Joe himself, which is accompanied by wonderfully squishy sound effects, as he is about to announce his big secret!
Guard your ears, coz it's a doozy!
Has Wacky's grandpa really passed on? Or is there something else occurring here, in this mischievous topic winner, by Jake.
We literally couldn't keep a straight face, as Gramps repeatedly tricks his grandson. And the comedy timing of the routine was executed perfectly, with hysterically funny results.
It's always good advice to choose those you confide your secrets in carefully, as Arin finds out to his cost, in this winning topic Flipnote by Game Genie.
The lip-synch, facial expressions, and gestures communicate the idea very well indeed, and the stylistic design of the punchline works brilliantly with the audio.
Here's a secret for all of you who seek the illusive and highly coveted Flipnote Purple Star!
Simply follow the instructions of this tongue in cheek, tutorial, winning entry by ⒷIⒷⒷⒶ, and you're bound to get one.
It's a total gimme!
But just watch out that the furry you draw doesn't come back to bite you at three o'clock in the morning! "Giggle!"
geezer is back in great style, with this jocular topic winning secret.
Tell your mates to watch this one closely for a fun Flipnote giggle, in the form of an animated insult that will get them every time!
This girl has been keeping a secret from her friend for the whole day, and he's just bursting to know!
Tune in to see what it is, in this splendidly drawn and animated winning topic entry, by V33X
This Weeks Topic - "Pushing Buttons"
This week's topic is all about pushing buttons!
Big buttons, round buttons, flashing buttons, buttons for safety, buttons for danger, or any kind of button you like!
Buttons are used in many different forms of technology and machinery, from cell phones and calculators, to remote controls and keyboards. And for all sorts of different purposes, like stopping a bus, ringing a doorbell, factory construction, demolishing a building, or even blasting off a spaceship!
What would you choose to activate with the push of a button?
Why not show us, in the form of a Flipnote.
3, 2, 1, let's all push a button!
We really love the way you're all so creative with these topics and look forward to seeing the Flipnotes you create for them.
Make sure to post your entries to the Weekly Topic channel Weekly Topic - Pushing Buttons and the deadline for your entries is October 3rd (12pm EST / 4pm GMT).
Also, we would encourage you to add a description to your Flipnotes. This is your opportunity to explain any points of interest and specific details that we could feature in the topic winner reviews.
And don't forget, if you want a cool thumbnail picture on your Flipnote, whichever frame you save the Flipnote on, that will become the thumbnail. So choose your favorite frame for this, or add in a cool title page at the end, and save on that.
Keep on Flipnoting and the best of luck with your entries.
Upcoming Topics
Topic - Solid as a Rock! (October 3rd)
Topic - Flowing (October 10th)
Topic - Silly Walks (October 17th)
Topic - Halloween (October 24th)