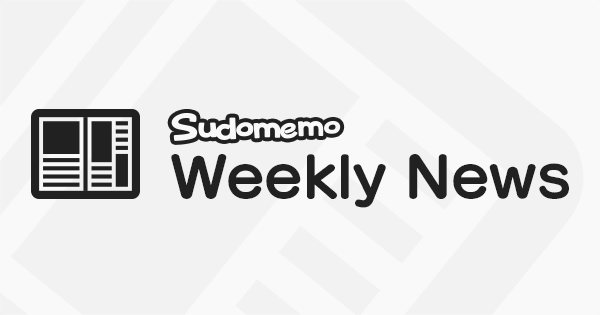 Hey there everyone, DeepRising here with the Weekly News Letter and Weekly Topic competition. Don't forget to check out next week's topic theme and the subsequent Upcoming Topics at the end of the News Letter. Also, don't miss the links in the topic description for inspiration and further information on the theme (Access the links through the Sudomemo Theatre online sight).
And now, here are the winning Flipnotes from last week's topic "Undertale The Video Game". Well done to everybody who entered.
Our Favorite Flipnotes from last weeks Topic "Undertale The Video Game"
This bouncy MV by Advenit647, features a host of Undertale characters created with a nice free hand drawing style that we really enjoyed.
MrProto has made this hilarious comedy skit, using characters from the Undertale universe. What a creative idea, and the chosen comedy audio works perfectly with the new animated characters.
Also, don't miss the Seinfeld style audio bite ending. That was an especially nice touch!
We were very impressed with the slick character transitions, in this Undertale MV by ♥Smom♥. The combination of movement and pixelation to merge from subject to subject, works really well indeed. And the drawings are fabulous too!
gomama has created an excellent Flipnote parody of a cooking show, featuring the Undertale characters Undyne and Papyrus, for this entry.
An ingenious idea and also a celebration of Undertale's 5th Anniversary.
We really loved the constructional drawing style of this expressive Undertale Flipnote, by Dani2kxx. And the composition and movement brings it together seamlessly.
EuddCass♥'s first entry into the weekly topic is this wonderful celebration of the Undertale game characters. Its stylishly animated and beautifully drawn. We loved it!
Another first time entry for the Weekly Topic, this exuberant, joyful, and brilliantly animated Flipnote, by TheSinkBoy, is an adoring tribute to the world of Undertale.
We wholeheartedly join in with this sentiment. Undertale, we salute you!
This Weeks Topic - "Smash!"
This week's topic is a smashing one!
From a vase breaking on the floor, or a glass bottle shattering, to a window smashing, or a car crashing head on into a brick wall, there's many different things that can smash!
When an object travelling at speed, meets an opposite force, the resultant energy produced can be explosive!
In animation, this is a great opportunity to be extreme and dynamic. Try thinking about how energy disperses, and objects fragment upon impact. And different materials like glass, wood, concrete and metal will react in very different ways.
A slow motion smash might be an interest way to go. There's some great visuals in comic books of things frozen in mid-air smashes, you might find inspiring. Also, checkout this You Tube link 'Breaking Things in Super Slow Motion' for some excellent examples:
https://www.youtube.com/watch?v=hvt4DC_sI-w ;
And talking of comics, when it comes to the characters doing the smashing, how about the Hulk, he's just incredible when he gets going! And we'd love to see your OCs and other characters having a smashing time too!
Explode your creativity into a thousand pieces for this topic. And we really look forward to seeing the Flipnotes you create for it!
Make sure to post your entries to the Weekly Topic channel Weekly Topic - Smash! and the deadline for your entries is October 4th (12pm EST / 4pm GMT). Keep on Flipnoting and the best of luck with your entries.
Upcoming Topics
Topic - Scary Stories (October 4th)
Topic - Spirit Photography (October 11th)
Topic - Monsters (October 18th)
Topic - Halloween (October 25th)