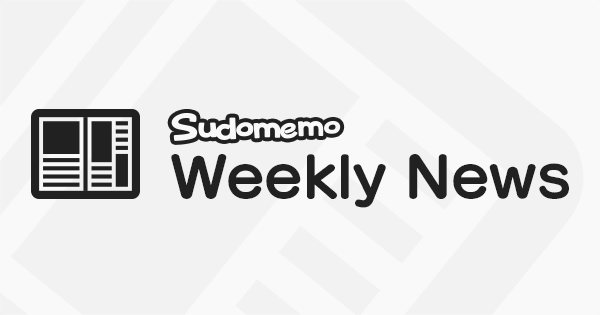 Hey there everyone, DeepRising here with the Weekly News Letter. Don't forget to read about the new Sudomemo update at the end of this news letter. But first we'll cover the weekly topic. There was a great response to last week's topic "Boats". Well done to everybody who entered. Here are the winning flipnotes.
Our Favorite Flipnotes from last weeks Topic "Boats"
Our first selection by god▲OF▼war has two great tank-boats engaging in a full-on ocean battle. That's gonna make some waves!
Our next entry by Aleh!あぬみ shows a sail boat caught in a terrible storm. We loved all the rich movement and energy here. But let's hope they've got plenty of life jackets on board.
In this fantastic twist of the 'Titanic' story, by succrice, it's the Iceberg that sinks instead of the boat. And tragically, most of the penguin passengers go down with their vessel. What an amazing idea : D
This top quality 'flip-photo video' by Leon☆Wolf shows a young chap riding in a mini speed boat. It looks like huge fun : D
In this beautifully animated entry by frisklaz12, a speed boat named the S.S. sudo is racing along out at sea.
In this flipnote by Marvel inc a great boat race is taking place. We really loved the movie references, ranging from 'Titanic' to 'Cast Away'. And look out, even Jaws makes an appearance. What a race!
If you fancy upgrading your boat, check-out this entry by 99th Dream. Take a trip to 'Boat Island'. Sail their in a dinghy return in an ocean liner.
[unknown]
This Weeks Topic - "Cake decorating"
This week's topic is Cake decorating. Cakes are a delicious way to cellebrate a birthday, a wedding, or any themed event or party. They are usually decorated by skilled artisans to not only taste great, but look amazing too. Cakes can be decorated in many different ways. Traditionally with piped icing, tears and glazes. And in recent years, made to look like realistic objects, cartoon characters, people, buildings, dinosaurs, you name it, a cake can be made of it. Using fondant, icing, edible paint, lustre dust and melted sugar, edible works of art can be made. The baking and constructing of such cakes requires many culinary and artistic skills, like stacking and carving sponge cake, draping and smoothing fondant and sculpting modelling chocolate. As an artist, I find it fascinating to see how these edible master-pieces come together, and the possibilities for other even grander cakes very exciting. What would you make a cake look like? How big would you go? Maybe there are some wacky decorating techniques that haven't been tried yet, that you could include in your entries. We really love the way your all so creative with these topics and look forward to seeing the flipnotes you create for them. Make sure to post your entries to the Weekly Topic channel, and the deadline for your entries is the 8th of October. Keep on flipnoting and the best of luck with your entries.
★ New Sudomemo Update ★
As you've probably noticed, Sudomemo has received some new updates this week! There were a few bugs that managed to slip through our nets, but we've managed to catch these ones before they got away:
- Fixed an issue that resulted in repeating / missing Flipnotes in certain places, most notably the "Posted Flipnotes" lists. - Fixed an issue where Channel menu buttons would sometimes have blank text. - Fixed an issue where glitchy "Chinese" symbols would appear in the upload notice when posting a Flipnote. - Fixed an issue where roleplays were included in the "Favorites" feed.
We will release a proper update announcement with a full changelog once we feel that all known bugs have been resolved, but until then we're going to continue working on any other bugs we or the community may come across - please bear with us!
Also, we'd like to thank everyone who posted supportive Flipnotes and Comments recently. We weren't able to comment on them all personally but they're really appreciated. And a special thank you goes to everyone who submitted bug reports. You all rock! :)