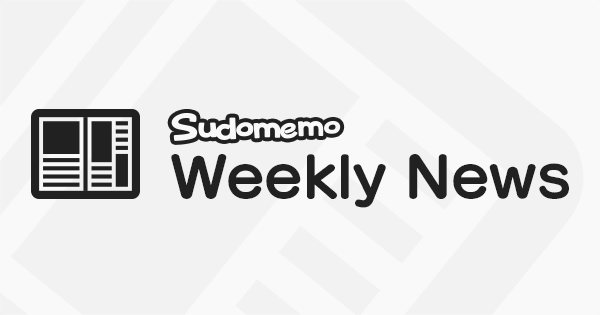 Hey there everyone, DeepRising here with the Weekly News Letter and Weekly Topic competition.
Firstly, we'd like to recommend you check out this link, to find out about the great features on Sudomemo Plus:
Also, don't forget to check out next week's topic theme and the subsequent Upcoming Topics, at the end of the News Letter. And now, here are the winning Flipnotes from last week's topic "Ears". Well done to everybody who entered.
Our Favorite Flipnotes from last weeks Topic "Ears"
It's a case of extreme Mic-Spam for Kêithkash★, in our first selection this week.
THX can be excruciatingly hard on the ears, as we see in this Flipnote, by C●⏰◎ⓁGⒶM€Ⓡ.
A vixen is sporting a splendid set of ears, in this entry by User.
[unknown]
Up pops a rabbit, with lovely long ears, in this Flipnote by ☆Liz☆ .
This Weeks Topic - "Surprise"
Surprise is defined as a brief emotional state, experienced as a result of an unexpected significant event. A bit of a shock, but often a happy one! Surprises can be good or bad, from a surprise party or a gift, to some one jumping out from behind a corner and surprising you, as a prank!
Cartoons can create incredible surprise with their characters, using distortion, enlargement and extreme expressions. For example, in Tom and Jerry cartoons, their jaws would drop to the floor in amazement, and their eyes would bulge ludicrous amounts, for a really extreme surprised reaction!
Why not create your own type of 'surprise - reaction'! Or different types of surprise pranks. The more random and ludicrous, the better.
We really love the way you're all so creative with these topics and look forward to seeing the Flipnotes you create for them. Make sure to post your entries to the Weekly Topic channel Weekly Topic - Surprise, and the deadline for your entries is October the 13th (12pm EST / 4pm GMT) Keep on Flipnoting and the best of luck with your entries.
Upcoming Topics
Topic - Sumo Wrestling (October 13th)
Topic - The Perfect Heist (October 20th)
Topic - Halloween (October 27th)
Topic - Restaurants (November 3rd)