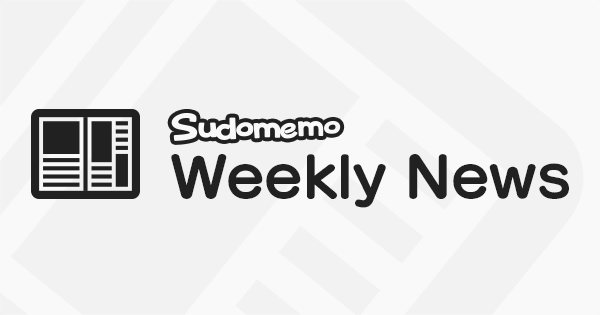 Hey there everyone, DeepRising here with the Weekly Newsletter and Weekly Topic competition.
We had a great response to last week's topic Silly Walks, and a selection of our favorite winning entries are coming up.
But first, if you're thinking about making a topic Flipnote, don't forget to check out next week's topic theme and it's description, as well as the subsequent Upcoming Topics listed at the end of the Newsletter.
And now, here are the winning Flipnotes from last week's topic "Silly Walks". Well done to everybody who entered.
Our Favorite Flipnotes from last weeks Topic "Silly Walks"
A chipper young stickman is out for an exceptionally silly stroll, in our first topic winning Flipnote this week, by ⒷIⒷⒷⒶ.
Created using a classic scrolling background technique, and a variety of weird, bizarre, and downright hilarious walking styles, this entry had us in stitches every step of the way.
Our next winning topic entry, by MafiaDraws, features a full character silly walk.
Complete with hair, glasses, and a jacket and tie, this dude's walk action involves perspective kicks and long sleeved arm swings that combine together for an especially cool, yet absurd walk.
A colorful pair of stick men take the plunge into the silly-walk arena, in this tuneful topic winner, by ★MorTon★.
Walking first normally, and then going for broke with the silliness, they really take this topic theme to the next level.
Now that's teamwork!
[unknown]
Best buddy OCs demonstrate the difference between a normal walk, and a silly walk with perfect clarity, in this weekly topic winner, by StickmanⓁⓇ.
However, the ultimate question, of which one is best, still remains unanswered.
So watch this Flipnote, and the final decision is yours!
This Weeks Topic - "Halloween"
Happy Spook-tober everyone.
With Halloween just around the corner, it's the time of year for ghosts, ghoulies, witches, monsters, jack o'lanterns, trick or treating, and a host of other fun, nail-biting, mysterious and supernatural traditions.
So we're joining in the celebrations with this hair-raising topic theme, and invite you all to scare us out of our socks, with a creepy, spine-tingling, sinister and fearsome topic entry.
It could be about any aspect of Halloween that you like, or it could just be a really scary animation or drawing.
Have a think, and maybe a toffee apple, or a quick drink of pumpkin juice, and then start making a Halloween Flipnote today.
We really love the way you're all so creative with these topics and look forward to seeing the Flipnotes you create for them.
Make sure to post your entries to the Weekly Topic channel Weekly Topic - Halloween 2021 and the deadline for your entries is Halloween itself, October 31st (12pm EST / 4pm GMT).
Also, we would encourage you to add a description to your Flipnotes. This is your opportunity to explain any points of interest and specific details that we could feature in the topic winner reviews.
And don't forget, if you want a cool thumbnail picture on your Flipnote, whichever frame you save the Flipnote on, that will become the thumbnail. So choose your favorite frame for this, or add in a cool title page at the end, and save on that.
Keep on Flipnoting and the best of luck with your entries.
Upcoming Topics
Topic - Original Characters: Your OCs (October 31st)
Topic - SpongeBob SquarePants (November 7th)
Topic - Black Holes (November 14th)
Topic - The Phoenix (November 21st)