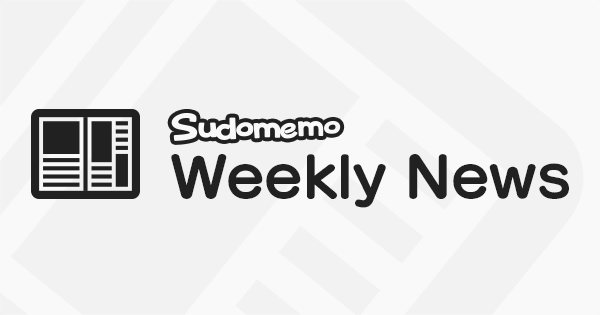 Hey there everyone, DeepRising here with the Weekly News Letter and Weekly Topic competition. Don't forget to check out next week's topic theme and it's description, as well as the subsequent Upcoming Topics at the end of the News Letter. Also, don't miss the links in the topic description for inspiration and further information on the theme (Access these links through the Sudomemo Theatre online sight).
And now, here are the winning Flipnotes from last week's topic "Malevolent Monsters". Well done to everybody who entered.
Our Favorite Flipnotes from last weeks Topic "Malevolent Monsters"
Our first selection for this topic, is this astonishing Wear Wolf transformation, by mrjohn.
Using himself as the subject, and stop-motion animation, he has animated a full metamorphosis from human to Wolf Man, with the use of a puppet head that he made himself. The high level of photo detail and play speed, combined with the smoothness and energy of the animation, creates a movie like quality that really blew us away!
In our next highly amusing entry, by MⓁ✕2019, a hair-raising monster sound wakes up an entire household. But is all what it seems?
We loved the building tension, that then quickly dissolves with hilarious irony, as a petrified monster seeks sanctuary beneath the bed sheets from his own scary noise!
A bag of Monster treats confidently expects not to be eaten by a group of hungry kids, in this delightfully whimsical Flipnote by Glin.
Unfortunately, it turns out that the bag full of treats are not the only little monsters around, and they are polished off with relish, much to their surprise. Yum, yum!
There's an array of bizarre and uncanny monsters to behold, in this Malevolent MV, by zar. Our favourite one is the demonic cat.
"Here kitty kitty, would you like a saucer of............EEEEEEEK, (Terrified diminishing scream!)
Be full of mortal dread, it's the fearful Siren Head!
We were seriously spooked by this brilliantly designed monster from ★MorTon★, that lets out a nerve jangling sound as it stalks it's hapless victims!
Fear, is the only option!
[unknown]
This monstrous being has a knife for a hand, and would frighten the wits out of any who should dare to cross its path. Its also a very nicely drawn and shaded creature picture, by Daniel.
What ever you do, don't try and shake hands with it!
[unknown]
This Weeks Topic - "Halloween"
The moon is full, and a ghostly chill fills the air!
That's right, it's here at last! Our month of scary topics culminates this week with Halloween itself!
Also known as All Hallows' Eve, Halloween is a celebration of all that is scary, monstrous, and supernatural.
On Spooktober 31st, as the sun goes down and the Witching hour begins, people all over the world have traditionally indulged in many different Halloween activities. These have included pumpkin carving, costume parties, trick or treating, watching scary movies, going to bonfires, and bobbing for apples.
Your Flipnote could feature any of these activities or other aspects of Halloween past or present, that appeals to you. Or your entry could simply be a really scary Flipnote. It's up to you!
How will you be celebrating Halloween this year?
Will you be trying a new form of trick or treating at home this year? And do you wear a costume?
Then why not make a Flipnote about it! You could take a photo or make a drawing of you in your costume to use in your Flipnote.
Here are some links to an interesting selection of Halloween themed You Tube videos for inspiration:
A Nightmare Before Christmas - Intro: (Excellent cartoon ghost reference) https://www.youtube.com/watch?v=jKlcDdfQelA
Huey Dewey and Louie - Trick or Treat: https://www.youtube.com/watch?v=lnvygJHFX8k&list=PLFuoWuMLCNGXxn_MBipYtWn1hnX5H6w5e
Vincent (Tim Burton) 1982: https://www.youtube.com/watch?v=fxQcBKUPm8o&list=PLFuoWuMLCNGXxn_MBipYtWn1hnX5H6w5e&index=3
The Skeleton Dance (Silly Symphonies) https://www.youtube.com/watch?v=vOGhAV-84iI&list=PLFuoWuMLCNGXxn_MBipYtWn1hnX5H6w5e&index=6
It's such fun to be scared, so have a Spook-tastic time everyone!
We await your terrifying Halloween Flipnotes with anticipation.
Make sure to post your entries to the Weekly Topic channel Weekly Topic - Halloween and the deadline for your entries is November 1st (12pm EST / 4pm GMT) Keep on Flipnoting and the best of luck with your entries.
Upcoming Topics
Topic - Donuts (November 1st)
Topic - Kindness (November 8th)
Topic - Abstract Animation (November 15th)
Topic - Thanksgiving (November 22nd)