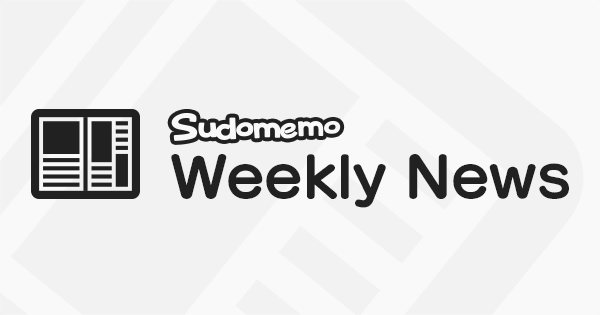 Hey there everyone, DeepRising here with the Weekly Newsletter and Weekly Topic competition.
We had an absolutely fantastic response to last week's Halloween topic, and a selection of our favorite winning entries are coming up.
But first, if you're thinking about making a topic Flipnote, don't forget to check out next week's topic theme and it's description, as well as the subsequent Upcoming Topics listed at the end of the Newsletter.
And now, here are the winning Flipnotes from last week's topic "Halloween". Well done to everybody who entered.
Our Favorite Flipnotes from last weeks Topic "Halloween"
Our first winning Flipnote for this Halloween Weekly Topic, is a freaky, nightmarish creation, entitled The Mirror of Strange, created by and starring mrjohn.
Mixing together a scary old saying, with a supernatural object, he's come up with a truly bizarre and spine chilling idea.
Then utilizing DSi camera distortion combined with Flipnote techniques, has brought it to life with metamorphosing photographs, vortex spinning, and a punch-line cartoon version of himself that left us dizzy with Halloween spirit.
Clay Doe Joe ventures out trick or treating on All Hallow's Eve, dressed up as an ice-cream, in our next ,beautifully made winning Weekly Topic selection, by RETROMAN.
Set with fantastic backgrounds, and wonderfully humorous character animation, the Halloween escapade follows the amorphous fellow to his first, and last destination of the night!
We especially loved the plant pot cone and cherry topper costume details, and the squash and stretch doorstep face plant (Frames - 108 & 109) was a wonderful extra treat.
This spectacular spooky production, by UsagiK, follows Kitty Cat on his annual trick or treat adventure.
We just adored his pumpkin costume collar, but grandma is less than thrilled by the surprise he has in store for her!
Also, don't miss the amusing end credits of this epic Usagik production.
It was an especially nice doorbell sound effect! "Giggle!"
"Take only one sweet!" The message clearly states.
And beware of what lies beyond the darkness of the open door, for all those greedy trick or treaters who take no notice of it, in this wonderfully tension filled, winning topic entry by ⒷIⒷⒷⒶ.
What a jump-scare!
We nearly jumped out of our skin!!!
Our next Weekly Topic winning entry is a highly informative guide on how to get loads of Halloween candy, by ★Adison★.
Including genius level, pearls of wisdom like cute costumes, tricky distractions, and simple daylight robbery, to our personal favorite the Vacuum, it's a night of rich-pickings indeed!
Just don't get caught with your hand in the candy jar!
A ghostly trick-or-treater expects more than he gets for his pumpkin pot, in this hilariously explosive topic winner by Jake.
Punctuated with dramatic action-moves, and superbly extreme cartoon visual effects, the Flipnote saves it's big costume-reveal for a surprise and scare-censored finale.
From witches crashing on their broomsticks, to zombies falling into their graves, it's a very bad day all round for the Halloween gang, in this side splitting, spooky MV, by Cosmirage.
Let's hope things work out better for them, as the night draws in!
"Mwar-har-har!"
What has two heads, four eyes, and four arms?
Watch this toe tapping, Halloween dance off Flipnote, by janmar .s to see for yourself!
What a dancer! It really made us look twice!
And the MC was equally impressed. That's got to be a ten pointer right there!
But just watch out for those dance floor cobwebs, eh!
Two brothers get lured into a trick or treat trap in this hysterical, stick figure character, comedy sketch, by CoolJeremy.
Watch to the very end to find out who the Halloween culprit is.
They really should have thought twice about it, when the free candy was located in a basement!
"Whhoooooooooo!!!"
Featuring a flickering pumpkin jack o' lantern, with witches brooms and bats, this Halloween animated loop by エミリア, brings the scares over and over again!
[unknown]
This Week's Topic - "OCs (Your Original Characters)"
This topic would include Flipnotes featuring any or all of your original characters (OCs).
Make your entries about any subject you like, that showcases your OC in it's best light.
It could be a dialogue scene, an action sequence, a comedy bit, an MV, or anything else of your choosing starring your characters.
We'd love to find out all about your Original Characters. Their names, their character traits, their back stories, their likes and dislikes, and any other details about them you can think of.
Put it all into a Flipnote!
We can't wait to see them in action.
We really love the way you're all so creative with these topics and look forward to seeing the Flipnotes you create for them.
Make sure to post your entries to the Weekly Topic channel Weekly Topic - OCs (Your Original Characters) and the deadline for your entries is November 7th (12pm EST / 4pm GMT).
Also, we would encourage you to add a description to your Flipnotes. This is your opportunity to explain any points of interest and specific details that we could feature in the topic winner reviews.
And don't forget, if you want a cool thumbnail picture on your Flipnote, whichever frame you save the Flipnote on, that will become the thumbnail. So choose your favorite frame for this, or add in a cool title page at the end, and save on that.
Keep on Flipnoting and the best of luck with your entries.
Upcoming Topics
Topic - Sponge Bob Square Pants (November 7th)
Topic - Black Holes (November 14th)
Topic - The Phoenix (November 21st)
Topic - Ping Pong / Table Tennis (November 28th)