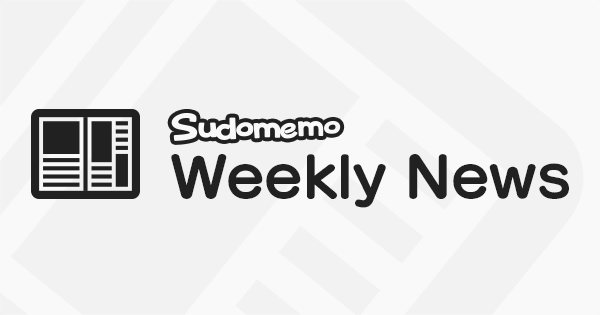 Hey there everyone, DeepRising here with the Weekly News Letter and Weekly Topic competition. Don't forget to check out next week's topic theme and the subsequent Upcoming Topics, at the end of the News Letter. There was an amazing response to last week's Topic Halloween. Thanks so much everyone, we had a real hard time judging. Well done to everybody who entered. now, here are the winning Flipnotes from last week's topic "Halloween":
Our Favorite Flipnotes from last weeks Topic "Halloween"
In our first spooky selection, by ★Adison★, a hugely successful Halloween Trick-or Treat scare, unfortunately yields no candy at all! We were rolling about with laughter at the massively OTT reaction, so big in fact, that even the ghost looks embarrassed XD.
A Hide-Disguise gets unexpectedly scary, in this entry, by Cosmirage. We loved the cartoon style here, played off nicely with the audio.
This 'Addams Family' cartoon parody MV, by ♥AJ♥, had us tapping our toes with delight. The drawing style, and timing was just perfect.
It's time for grandma and grandpa to Kick-Ass, when a scary group of Abominations besiege their house, in this spook-tacular entry by zed.32.
With great creature design, and cool horror genre reference, this fiendish Flipnote had our hair standing on end!
Playing off the classic horror trope of, "I think I'm safe!" ☆FEATHERS☆ has produced fantastically scary results with this expressively animated entry. We were both impressed, and terrified! XO
You should always beware of answering your door, too late on Halloween night. Something might just get in without you noticing....
A fantastic idea, brilliantly executed, in this Flipnote by SunbroR0b.
This dark and dynamic MV, by Crazy.S, combines a free drawn, fully animated cartoon style, with a full on bombastic music track. Wicked!
In this entry, by Dee, we see what it's like, to share your Birthday with Halloween! The Devil certainly looks like a bit of a Party-Pooper!
Many Happy Returns Dee, and thanks for the Birthday cake : D.
A Trick or Treater enjoys a chocolate treat, in this charming entry, by User. We especially liked the 'Minecraft' eating sound effect. Very recognisable :).
A group of Trick-or-Treaters compare treats on Halloween night, in this entry by ThisAusB23. We don't think Super Mario has had a very good night of it though! XD
It's not easy being a Ghost, particularly when your out Trick or Treating, as we see in this entry by our latest Featured Artist OwlyGhost
This Weeks Topic - "Restaurants"
If you want to eat out in style, take someone to dinner, or feed your family and friends, you go to a restaurant. Delicious, quality food, prepared on the premises, waiter service, and maybe even live piano music.
There's many different types of restaurant, from fine dining, to bistro, and then there's also the All-you-can-eat buffets, serving cuisine from all over the world. From Chinese, Indian and French, to Italian, English and American, there's so many to choose from.
What is your favorite restaurant. Have you ever been to a fancy hi-end restaurant, and had a really expensive meal there. Why not make a Flipnote about your experience.
I once had Fish and Chips in a Harry Ramsden's Restaurant, with chandeliers hanging from the ceiling, and waiter service. It was amazing.
How about creating your own restaurant, with its own special menu and clientele. It's up to you, any kind of restaurant, any kind of food, we can't wait to see what you come up with!
Make sure to post your entries to the Weekly Topic channel Weekly Topic- Restaurants and the deadline for your entries is November 10th (12pm EST / 4pm GMT) Keep on Flipnoting and the best of luck with your entries.
Upcoming Topics
Topic - Spinning (November 10th)
Topic - The 1960s (November 17th)
Topic - Monkeys (November 24th)
Topic - Coffee (December 1st)