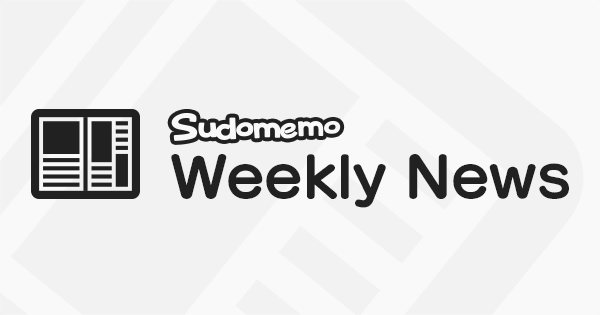 Hey there everyone, DeepRising here with the Weekly Newsletter and Weekly Topic competition.
We had a great response to last week's topic OCs, and a selection of our favorite winning entries are coming up.
But first, if you're thinking about making a topic Flipnote, don't forget to check out next week's topic theme and it's description, as well as the subsequent Upcoming Topics listed at the end of the Newsletter.
And now, here are the winning Flipnotes from last week's topic "OCs". Well done to everybody who entered.
Our Favorite Flipnotes from last weeks Topic "OCs - Your Original Characters"
We all know him as Wacky!
He's the wild, crazy and vexatious, original character creation of Jake.
And here he is, in our first winning topic selection this week, introducing another related OC, his cousin, to his neighbour Fred.
They make quite a pair don't they!
So much so in fact, that Fred and even his house, both run a mile when they see them!
That's OC gold right there!
Our next winning topic entry, by Membrane, showcases a fantastic Original Character called Everett.
He's a journalist who specializes in documenting his own strange world.
Complete with candle lantern, trench coat, and deeply furrowed brow, he really looks the part, in this spot-lit front and side character view.
These extremely distinctive looking OCs are the character creations of cracklasco.
Watch them being put through their paces in this rib tickling, outrageous classroom comedy sketch.
We really enjoyed this sofa based skit, starring a group of OC buddies, Rob, Arin and Terry, trying to watch an Anime show on TV.
Created by Game Genie, this topic winner includes excellent character and lip synch design, well performed voice acting, and incredible animated Flipnote effects for its frame flashing seizure conclusion.
Here's a combat OC by Ran☆Chan from a creator series about kids who use hand made weapons to protect their town.
Using both Flipnote layers, stylish stick figure actions, constructional animation, and finished artwork, this Original Character struts her stuff in spectacular fashion.
Very impressive indeed!
Character design can vary enormously, depending on style.
Cosmirage demonstrates this with consummate skill, in this topic winning Flipnote presenting one OC in seventeen different drawing styles.
The Scooby Doo, and Simpsons designs really made us chuckle! And don't miss out on the bonus robot version at the end.
Very nicely done!
This ebullient, singing and dancing, checkered OC, created by Ashvin performs with such energy and verve, we simply couldn't look away.
The character design and animation is truly first class, with a manic and zany style that fits the music just perfectly.
(Check out this full Flipnote at Korumet's Instagram account, and also on YouTube.)
A troupe of Power Morphing OCs adopt their super hero personas with a glittering surge of energy, in this dynamic, promo styled animation by ZyZa.
We were utterly Wowed by, not only the characters designs, but also the editing, and transformation effects.
An overly confident culinary endeavour, proves to be a hilarious recipe for disaster, in this Weekly Topic winner by matthieu.
If only the red-shirted OC had paid a bit more attention to the chili pepper heat warnings, he could have saved himself a mouthful of trouble!
This Weeks Topic - "SpongeBob SquarePants"
Who lives in a pineapple under the sea?
That's right everyone. It's SpongeBob SquarePants!
This topic would include anything at all from the hilarious world of SpongeBob SquarePants (The cartoon series, and the movie franchise);
It's characters, settings, voices, animation style, ideas and themes, humour, and any other aspect that appeals to you.
Here's a list of some of the great characters from the series, and what they actually are in the undersea world:
SpongeBob - A sea sponge.
Patrick Star - A starfish.
Squidward Tentacles - A squid.
Mr Krabs - A red crab.
Plankton - Plankton.
Sandy Cheeks - A squirrel.
Pear - A sperm whale, and Mr Krabs daughter.
Gary - A snail, and SpongeBob's pet.
Mrs Puff - A puffer fish.
Any one of these characters would be great fun to have a go at animating. And the distinctive SpongeBob style could be interesting to emulate, or experiment with. But feel free to create your Fliponotes in any style you like.
Using audio from the show would also be a good idea. The voices are hilarious, and the mouth shapes have a recognizable look all of their own.
Why not try some animated lip sync of your favorite dialogue?
Or how about using it's super zany sound effects?
That could be enormous fun!
Let's all "Order up" a Krabby Patty?
And get making a SpongeBob Flipnote today!
We really love the way you're all so creative with these topics and look forward to seeing the Flipnotes you create for them.
Make sure to post your entries to the Weekly Topic channel Weekly Topic - SpongeBob SquarePants and the deadline for your entries is November 14th (12pm EST / 4pm GMT).
Also, we would encourage you to add a description to your Flipnotes. This is your opportunity to explain any points of interest and specific details that we could feature in the topic winner reviews.
And don't forget, if you want a cool thumbnail picture on your Flipnote, whichever frame you save the Flipnote on, that will become the thumbnail. So choose your favorite frame for this, or add in a cool title page at the end, and save on that.
Keep on Flipnoting and the best of luck with your entries.
Upcoming Topics
Topic - Black Holes (November 14th)
Topic - The Phoenix (November 21st)
Topic - Ping Pong / Table Tennis (November 28th)
Topic - The Land of Chocolate (December 5th)