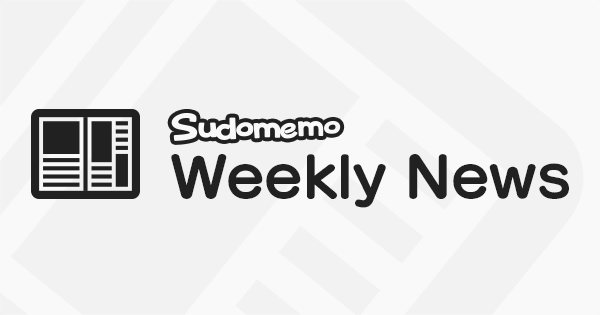 Hey there everyone, DeepRising here with the Weekly News Letter. There was a great response to last week's topic "Moving Camera". Well done to everybody who entered. Here are the winning flipnotes.
Our Favorite Flipnotes from last weeks Topic "Moving-Camera"
In our first selection, Aleh!あぬみ has mixed moving camera images with drawn cartoon animation. We really love the effect, but look out, it's behind you! XD.
Sponge has interpreted the topic in a literal way with a cool animated camera in rotation. Great job!
This stop-motion 'Camera Walk-about' by zed.32 has great lighting and detail, with a sound track that compliments the technique nicely.
[unknown]
We really loved this magical 'camera move' flipnote by △egleseekr. Check out the lense-flare effects, they're fantastic!
✕DogQueen✕ has created a great camera move-animation featuring her cat. It was just purrrrrrr-fect! :D
[unknown]
This stop-motion 'Camera Walk-about' by mrjohn was photographed on the street. The fast footstep sound effects work well with the speed of the camera move.
☆「Beeper」☆ used the DSi photo editing distortion tools to make this wacky moving photo flipnote.
This next entry by NeNT®ÀND0 interprets the topic with a clever 'play on words' comedy flipnote.
We were trembling with the tension of this camera move through a 'Scary Door' by BendyCrick. A classic of it's genre type.
We were really Wowed by this fabulous rotating Dolly camera move around Zelda, by miku☆.
This Weeks Topic - "Ancient Egypt"
This week's topic is Ancient Egypt. This would include Pyramids, Temples, Sphinxes and mummies. Also pharaohs like Tutankhamun, Ramesses and Cleopatra, and the Egyptian's gods such as Anubis and Osiris. These could all be great subjects for making a flipnote about. The ancient Egyptian culture is a fascinating and influential period in history, their way of life, religious beliefs and technical achievements are recorded in their art work and hieroglyphic writings. How were the Pyramids built? How do the ancient Egyptians feel about cats? How did their world differ from ours? Why not make a flipnote-trip down the Nile river to the Pyramids at Giza, or go deep inside a pyramid, braving it's booby-traps and discovering its treasures. We really love the way your all so creative with these topics and look forward to seeing the flipnotes you create for them. Make sure to post your entries to the Weekly Topic channel, and the deadline for your entries is the 26th of November. Keep on flipnoting and the best of luck with your entries.