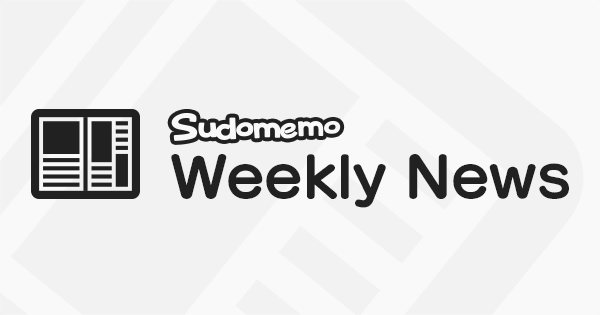 Hey there everyone, DeepRising here with the Weekly Newsletter and Weekly Topic competition.
We had a great response to last week's topic Black Holes, and a selection of our favorite winning entries are coming up.
But first, if you're thinking about making a topic Flipnote, don't forget to check out next week's topic theme and it's description, as well as the subsequent Upcoming Topics listed at the end of the Newsletter.
Also, don't miss the links in the topic description for inspiration and further information on the theme (Access these links through the Sudomemo Theatre online site).
And now, here are the winning Flipnotes from last week's topic "Black Holes". Well done to everybody who entered.
Our Favorite Flipnotes from last weeks Topic "Black Holes"
Our first winning Flipnote this week is this amazing distortion animation, from mrjohn.
By drawing a space scene onto a photo in the DSi camera app, and then using different editing techniques, the hapless astronauts appear to get sucked into a black hole, and then swirled around with dizzying, cosmic intensity.
We were equally impressed with the mixing together of the distortions, and overlapped flashing effects, used to show the journey past the event horizon, and into the unknown!
Also, the chosen music track adds wonderfully to the atmosphere and theme.
A stellar job indeed!
This creator character has an unexpected encounter with a black hole, in our next Weekly Topic winning entry, by ★Adison★.
We really loved the hand drawn animation, as he is pulled inside the phenomenon. And the excellent dramatic voice acting evokes both awe and trepidation, prior to the hilarious punchline.
Random black holes can be a pesky problem for those who enjoy a clean and tidy home.
But fear not, because barkgaming has the solution here, in the form of a 'Flexi-Seal Black Hole Remover'.
Get yourself a can today!
When an unfortunate fellow almost loses his arm to a black hole, he clings onto it for dear life, before eventually falling victim to the gravitational pull himself, in this Weekly Topic winner by KingKnight.
We laughed out loud at this poor stick man's Black hole demise, as he is repeatedly dragged through the event horizon time after time, while shrieking hysterically, in this side splitting topic entry by Casjin.
It was a very good idea to set this Flipnote on loop! "Chuckle!"
There's a great use of perspective in this Black hole Flipnote, by StickmanⓁⓇ.
Watch, as OCs, and even the Weekly Topic itself tumble into its mysterious depths!
This Weeks Topic - "The Phoenix"
The Phoenix is a mythological bird that spontaneously bursts into flames at the end of its life, only to be reborn from the ashes once more.
This incredible bird is a powerful symbol of hope in the face of adversity.
Also, it is said to be incredibly strong, almost impossible to kill, and that its tears have healing powers.
Often visualised as being made of fire, it could be very exciting to animate for a Flipnote.
A great example of the Phoenix in recent popular culture is Fawks, Dumbeldore's pet bird in the Harry Potter franchise.
Here's a link to a video clip of Fawks reborn:
Fawks Reborn - Harry Potter movie clip: https://www.youtube.com/watch?v=JSqcr_zUgv0
And here's a link to a YouTube video all about the Phoenix:
Pheonix -The Bird that is Reborn - You Tube Video. https://www.youtube.com/watch?v=E55KZU_WJNI
We look forward to seeing your Flipnote Phoenixs rising from the ashes.
We really love the way you're all so creative with these topics and look forward to seeing the Flipnotes you create for them.
Make sure to post your entries to the Weekly Topic channel Weekly Topic - The Phoenix and the deadline for your entries is November 28th (12pm EST / 4pm GMT).
Also, we would encourage you to add a description to your Flipnotes. This is your opportunity to explain any points of interest and specific details that we could feature in the topic winner reviews.
And don't forget, if you want a cool thumbnail picture on your Flipnote, whichever frame you save the Flipnote on, that will become the thumbnail. So choose your favorite frame for this, or add in a cool title page at the end, and save on that.
Keep on Flipnoting and the best of luck with your entries.
Upcoming Topics
Topic - Ping Pong / Table Tennis (November 28th)
Topic - The Land of Chocolate (December 5th)
Topic - Winter Games (December 12th)
Topic - Snowflakes (December 19th)