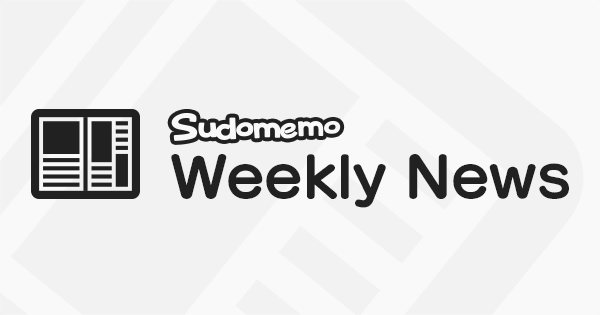 Hey there everyone, DeepRising here with the Weekly News Letter and Weekly Topic competition. Don't forget to check out next week's topic theme and it's description, as well as the subsequent Upcoming Topics at the end of the News Letter.
And now, here are the winning Flipnotes from last week's topic "Abstract Animation". Well done to everybody who entered.
Our Favorite Flipnotes from last weeks Topic "Abstract Animation"
Our first selection this week, is this wonderfully animated, hand drawn, creator's persona abstraction, by Trianic. An introverted expression of the self, it features moving patterns, textures and kaleidoscopic drawings, surrounding the mysterious profile character.
Using abrupt mood changes in music and color, scronin has created two circles with an abstract life of their own. We loved the way they pop from color to color with the sound and music. It's just like there's an abstract prescience alive with in the simple circle shapes.
mrjohn has created this exquisitely timed, and very well crafted MV, using shapes, 3D forms, and other abstract visual expressions. The more we watched it, the more the layers of synchronicity materialized, and we just loved the repeating spindly crescendo line. So incredibly expressive, it was as if, the music had come alive.
In this entry, by KingVexerz, Absence torments an unfortunate interloper, in her mind bending abstract dimension. We especially enjoyed Absence's facial abstraction with in the character performance, just as she's about to shift into maximum over drive. (Look out for it, at frame 30).
We were utterly hypnotized by the elegant configuration of moving patterns, both with in and behind a character, in this mesmerizing Flipnote by ♣Dash♠. The movement is very smooth, and the designated areas of directional movement are skillfully orchestrated, to create an ingenious illusion.
We loved the idea, in this Flipnote by ひろいかわ, for creating an abstraction animation of the digestive tract. Using the stylus dragging technique, the pieces of food move at different speeds and paths, as they travel along their merry way towards the stomach.
In this inspired entry, MafiaDraws envisions himself as an abstract self portrait hanging in a gallery. With a Picasso like flare, we can really see the creator's character come through in the painting. A true masterpiece of stylus on canvas!
This Weeks Topic - "Thanksgiving"
Thanksgiving is a national holiday celebrated this week in the United States on the 26th of November. It began as a day of giving thanks for the blessing of the harvest, and with a gift of food for the needy.
This topic would include any form of Thanksgiving celebration from any nation of the world.
In America, Thanksgiving celebrates the story of the Pilgrim's meal with the Native Americans, and is reserved as a day to spend with loved ones and for giving thanks. The celebration meal includes foods such as turkey, dumplings, stuffing, ham, plumb pudding and fruit cake, with beverages like apple cider, egg nog and buttered rum.
Mmmm, what a veritable feast!
How do you celebrate Thanksgiving?
We'd love to see your traditions created in the form of a Flipnote. Or why not make an animated or illustration based Flipnote on any other aspect of Thanksgiving that appeals to you.
We'll be very thankful for any Flipnotes you would like to give towards this topic.
We really love the way you're all so creative with these topics and look forward to seeing the Flipnotes you create for them.
Make sure to post your entries to the Weekly Topic channel Weekly Topic - Thanksgiving and the deadline for your entries is November 29th (12pm EST / 4pm GMT).
Also, we would like to encourage you to add a Flipnote description to your entry. This is your opportunity to explain any points of interest and specific details that we could feature in our reviews.
Keep on Flipnoting and the best of luck with your entries.
Upcoming Topics
Topic - Sledding (November 29th)
Topic - Christmas Trees (December 6th)
Topic - Santa's Elves (December 13th)
Topic - Christmas (December 20th)