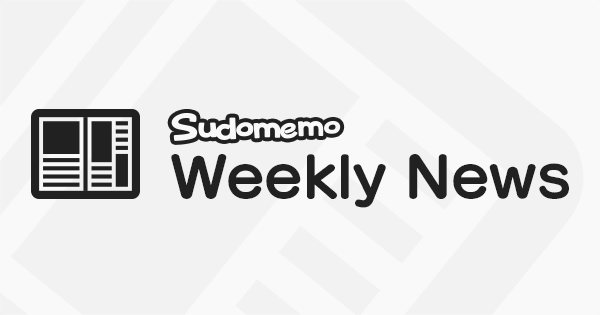 Hey there everyone, DeepRising here with the Weekly News Letter and Weekly Topic competition. Don't forget to check out next week's topic theme and the subsequent Upcoming Topics, at the end of the News Letter. And now, here are the winning Flipnotes from last week's topic "The 1960s". Well done to everybody who entered.
Our Favorite Flipnotes from last weeks Topic "The 1960s"
Our first selection this week, by Clasiku, is this fantastic recreation of the title sequence to the 1960s James Bond movie Dr No.
What a great choice of 1960s inspiration for a Flipnote, and very skillfully executed.
This excellent MV (music video), by Alice Lace, is beautifully animated to the 1960s song Puppy Love, by Paul Anka.
It's a collab, so why not make a spin-off with your own Puppy Love ideas, to complete the Flipnote.
Our last selection this week, is this WIP (work in progress) MV (music video),by i_drawwws. It features the song "Feeling Good", by Nina Simone. It starts with some beautifully emotive visuals, and finishing with an amazing picture of the singer herself. But too much school work got in the way of completing this entry in time for the topic. Never mind, but we hope to see it finished at some point in the future. Great work.
This Weeks Topic - "Monkeys"
This week's topic is Monkeys. This also includes apes. There's many different types of monkeys and apes, from Chimpanzees, Howler monkeys and Marmosets, to Gorillas, Baboons and Orangutans.
Hugely athletic and often powerful jungle dwellers, they are both intelligent and very social animals, living in groups, caring for their young and defending their territory. Great tree climbers, their calls can be heard from miles around, and they just love to eat fruit. Especially Bananas!
Here's some great monkey characters that we like, from movies, games, animation and other popular culture:
King Kong
Caesar, from Rise of the Planet of the Apes
Donkey Kong
King Louie, from The Jungle Book
Rafiki, from the Lion King
Curious George
Bingo, from Banana Splitz
Any one of these would be a great inspiration to draw from and make a Flipnote with. (Why not pop them into Google, and check them out). There must be loads of others too.
What do you like best about monkeys? Do you have a favorite monkey character? Is there any one you know, who's a bit like a monkey?
We'd love to know! Tell us, show us, make us laugh, with a cheeky monkey Flipnote :D.
Make sure to post your entries to the Weekly Topic channel Weekly Topic - Monkeys and the deadline for your entries is December 1st (12pm EST / 4pm GMT) Keep on Flipnoting and the best of luck with your entries.
New Feature - MusicMatch
Sudomemo's newest feature, MusicMatch, listens to and recognizes the music on your Flipnotes. You can also use it to check out the music tracks on everyone else's Flipnotes as well.
Find the title of the music track in the song box underneath the Flipnote Details, and browse other Flipnotes that are using it by clicking on the song title next to the music note.
You can adjust or confirm the MusicMatch information on your own Flipnotes in 'Edit Flipnote'.
We hope you enjoy this great new feature.
Upcoming Topics
Topic - Coffee (December 1st)
Topic - Singing (December 8th)
Topic - Instant Freeze (December 15th)
Topic - Christmas (December 22nd)