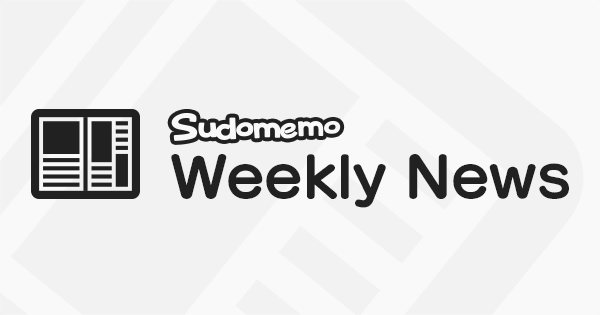 Hey there everyone, DeepRising here with the Weekly Newsletter and Weekly Topic competition.
We had a great response to last week's topic Ping-Pong, Table Tennis and a selection of our favorite winning entries are coming up.
But, before we begin, I'd like to apologize for an error in a review of a winning Flipnote from the previous topic Baseball.
The Flipnote in question was "Wacky Plays Baseball", by KTBFan9000.
I referred to Wacky's neighbour as Fred, when in actual fact his name should have been Phillip.
Sorry about that Jake. This has now been amended in the previous Newsletter.
Now, here are the winning Flipnotes from last week's topic "Ping-Pong, Table Tennis". Well done to everybody who entered.
Our Favorite Flipnotes from last weeks Topic "Ping - Pong, Table Tennis"
Our first winning topic Flipnote of the week is this totally Epic stick-pingpong versus match, by EntityGirl.
Beginning with a dramatic build, as the contestants go eye to eye with one another, the action then kicks off at such speed and intensity, It'll take your breath away!
We were utterly thrilled with the epic Ping-pong rally in this action packed entry by johnny
Wow! Those stick men have really got some moves.
We especially loved the somersaulting overhead smashes.
A face to face Ping-pong match begins play at tournament speed, in our next topic winner by scronin.
However, the player's enthusiasm for the game is lost at the same time as is the very first point.
Ah well, that's Ping-pong for you.
You either love it or you hate it!
.
This winning weekly topic entry by Jake features a short lived Ping-pong match between Wacky and his dead Grandpa.
Boy oh boy, his Gramps has got a swing. But woe betide anyone who gets in the way of it.
Ouch! That's gonna sting in the morning!
Imagine what it would be like to actually be a ping-pong ball. Being repeatedly hit back and forth across a table.
What a great premise for this hilarious animation by ツemmaツ.
Poor fellow! Maybe there'll be a net call, and he'll get a break.
We loved this philosophical match of video game ping-pong, by Game Genie.
Those unfortunate 8-bit bats.
No color! No music! And they've been doing the same thing since 1972.
They must be well jealous of Pac-Man!
Checkout this Ping-pong trick-shot Flipnote, by SkellyPuff.
It's got spin, curve and perfect trajectory.
Watch in amazement as it bounces into the cup first time.
This Weeks Topic - "The Land Of Chocolate"
With Christmas fast approaching, we thought it would be a good idea to celebrate chocolate this week.
I got the idea for this topic from a whimsical sequence in an episode of The Simpsons.
Here's a link to a video clip of it:
The Simpsons - Land of Chocolate https://www.youtube.com/watch?v=ZOziWm_MJ9k
The land of chocolate that Homer Simpson daydreams about is a wondrous and joyful place, where everything is made of chocolate and delicious sweet things, and he can eat absolutely anything and everything.
Your lands of chocolate could include any delicious chocolaty sweet things that you like.
Build and populate them to your heart's desire.
Use your OCs, profile characters, cartoon characters, or photo figures, and let them run free in your delectable, dreamy chocolate worlds, for the ultimate sweet treat!
We can't wait for a taste ourselves.
The very best of luck to you in this land of chocolate!
We really love the way you're all so creative with these topics and look forward to seeing the Flipnotes you create for them.
Make sure to post your entries to the Weekly Topic channel Weekly Topic - The Land Of Chocolate and the deadline for your entries is December 12th (12pm EST / 4pm GMT).
Also, we would encourage you to add a description to your Flipnotes. This is your opportunity to explain any points of interest and specific details that we could feature in the topic winner reviews.
And don't forget, if you want a cool thumbnail picture on your Flipnote, whichever frame you save the Flipnote on, that will become the thumbnail. So choose your favorite frame for this, or add in a cool title page at the end, and save on that.
Keep on Flipnoting and the best of luck with your entries.
Upcoming Topics
Topic - Snowflakes (December 12th)
Topic - Christmas 2021 (December 19th)
Topic - 2021, The Year Just Gone! (December 26th)
Topic - Winter Games (January 2nd)