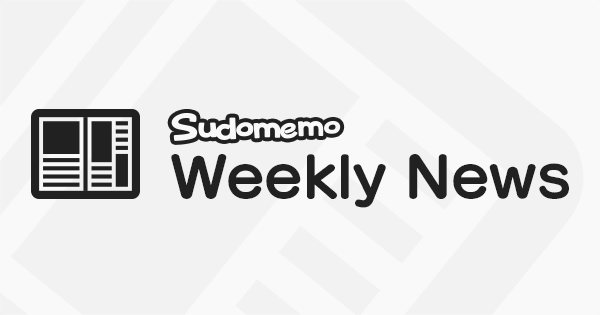 Hey there everyone, DeepRising here with the Weekly News Letter and Weekly Topic competition. Don't forget to check out next week's topic theme and the subsequent Upcoming Topics, at the end of the News Letter. And now, here are the winning Flipnotes from last week's topic "Coffee". Well done to everybody who entered.
Our Favorite Flipnotes from last weeks Topic "Coffee"
In our first winning selection this week, by MⓁ✕2019, Sharo has an extreme reaction to drinking a relaxing cup of coffee. Wow, that's a "Rocket to the moon"!
Rise looks a little none-plussed, to say the least. XD.
Check out this neat trick to keep coffee hot. Just add a few drops of Tabasco. It sounds like a great idea to us, but watch this Flipnote, by Cosmirage, to see what Bowser thinks, as he drinks it.
Who new, that when Sudomemo went down for eight months, it was because of a coffee drinking incident.
This entry, by SunfloweR9, clearly has all the facts. XD.
This entry, by Rion DSi, features a brand new take on, waking up with a hot cup of coffee! Especially when it's thrown right in your face..........Ouch! That's gotta hurt!
How do you take your coffee? Black, white, cream, sugar? There's so many choices, although you might fancy a cup of tea instead, after watching this Flipnote, by Crazy.S. XD
sb_1_2_9 really knows how to make a great cup of coffee. Mmmmmm, that looks delicious!
It's just a shame he doesn't like to drink coffee! LOL
A barista cat demonstrates his extraordinary skills, in this entry by estkarrin. That looks like one fine cup of filter coffee, mmmmm.
There's a distinct feeling of uneasiness from a coffee order, in this Flipnote by Zaza.
Mwa-har-har!
[unknown]
This Weeks Topic - "Singing"
This week's topic is singing. The act of producing musical sounds with the voice, with tonality and rhythm. Singing can be entertaining, relaxing, tweak the heart strings, or energise us with it's lyrics and melody.
There's many different forms of singing, from choirs, Opera and Gospel, to Rock, pop and stage divas. And how about Karaoke?
Why not sing a song, and animate a character singing along to it. Or you could sample some singing instead.
For some, singing in front of an audience can be a joyful experience, and for others, like myself, it can be terribly embarrassing. How do you feel about it? Can you sing like a bird, or are you as flat as a pancake?
We really love the way you're all so creative with these topics and look forward to seeing the Flipnotes you create for them. Make sure to post your entries to the Weekly Topic channel Weekly Topic - Singing and the deadline for your entries is December 15th (12pm EST / 4pm GMT) Keep on Flipnoting and the best of luck with your entries.
Upcoming Topics
Topic - Instant freeze (December 15th)
Topic - Christmas (December 22nd)
Topic - 2019
Topic - Buildings
Updated Connection Settings
Sudomemo will be sun setting our old proxy connection method on March 1st, 2020. If you haven't already, please ensure that you've updated your connection settings to remove the "DS.sudomemo.net" proxy setting. For more information, please visit this link:
https://twitter.com/Sudomemo/status/1203394405727686656?s=19