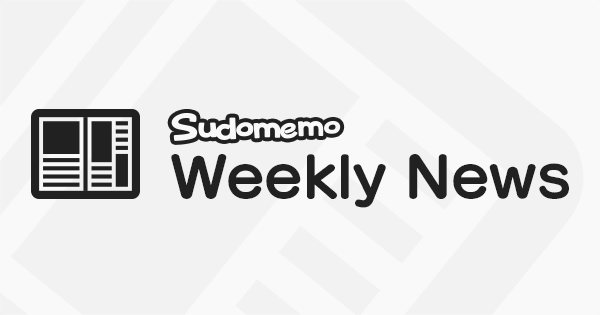 Hey there everyone, DeepRising here with the Weekly Newsletter and Weekly Topic competition.
We had a great response to last week's topic The Land Of Chocolate, and a selection of our favorite winning entries are coming up.
But first, if you're thinking about making a topic Flipnote, don't forget to check out next week's topic theme and it's description, as well as the subsequent Upcoming Topics listed at the end of the Newsletter.
And now, here are the winning Flipnotes from last week's topic "The Land Of Chocolate". Well done to everybody who entered.
Our Favorite Flipnotes from last weeks Topic "The Land Of Chocolate"
In our first winning topic entry this week, mrjohn has created an incredibly detailed animated drawing of a fantasy land of chocolate.
This sumptuous and mouth watering world is made of everything that is scrummy, from puddings, cakes and biscuits, to giant bowls of ice cream, and all bathed in the rays of a chocolate sun.
Our taste buds are simply yearning to pay a visit!
Upon venturing through a mysterious gateway, a stick man finds himself in a desert of edible chocolate, only then to be engulfed by an ocean of the sweet stuff, in our next topic winning Fllipnote by ♣CDGamer♣.
Can he ever escape the onslaught of deliciousness?
While exploring a chocolate landscape, the Chap in the Cap enjoys a crunchy candy bar that thoroughly satisfies his sweet tooth in this weekly topic winner, by LatinaFan7.
Yummy! Yummy!
In this Choco-Land created by アハヘノ, the moon finally triumphs over the sun.
This is because the sun is hot, he melts the chocolate before he can eat it. Poor chap!
Whereas the moon gets to tuck in to a tasty night-time treat.
This Weeks Topic - "Snow Flakes"
As winter draws in, we're bringing the temperature way down with this super-cool topic theme.
When cloud water freezes, instead of raining it snows, blanketing the landscape with a covering of snow.
There's many ways to animate falling snow for a Flipnote.
You could try dotting, or drawing the flakes with different brushes and pens.
Or how about using stylus dragging? That's a great technique.
Here's a guide of how to do it.
A Flipnote Technique for this Topic - Stylus Dragging
1)First, set up a bunch of empty pages in your Flipnote, and set your brush/pen to the desired setting.
2)Then, starting from frame one, drag the stylus down the touch screen while scrolling through the subsequent frames.
3)Do this repeatedly for each flake. Also, adding curvy movements will give life to your snow.
(This technique can take a bit of practice, but will create a very natural flow of movement for the flakes. And once mastered it's a neat string to your animation bow, and also quite quick to do.)
4)Finally, change your paper color, you'll get a great white on black snowy effect.
You can of course use any technique you like for this topic, and fill your Flipnotes with whichever characters, OCs and environments you choose.
It's up to you, so long as you make it snow!
We really love the way you're all so creative with these topics and look forward to seeing the Flipnotes you create for them.
Make sure to post your entries to the Weekly Topic channel Weekly Topic - Snow Flakes and the deadline for your entries is December 19th (12pm EST / 4pm GMT).
Also, we would encourage you to add a description to your Flipnotes. This is your opportunity to explain any points of interest and specific details that we could feature in the topic winner reviews.
And don't forget, if you want a cool thumbnail picture on your Flipnote, whichever frame you save the Flipnote on, that will become the thumbnail. So choose your favorite frame for this, or add in a cool title page at the end, and save on that.
Keep on Flipnoting and the best of luck with your entries.
Upcoming Topics
Topic - Christmas 2021 (December 19th)
Topic - 2021, The Year Just Gone! (December 26th)
Topic - Winter Games (January 2nd)
Topic - Messy (January 9th)