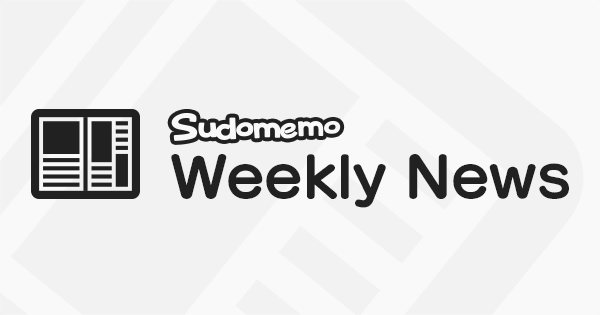 Hey there everyone, DeepRising here with the Weekly News Letter and Weekly Topic competition. Don't forget to check out next week's topic theme and the subsequent Upcoming Topics, at the end of the News Letter. And now, here are the winning Flipnotes from last week's topic "Singing". Well done to everybody who entered.
Our Favorite Flipnotes from last weeks Topic "Singing"
Our first selection this week, is this Flipnote, by ZyZa. The character poses and lip-sync are wonderfully expressive and work perfectly with the singing of the song.
We particularly love the hand gestures, as they add a nice touch of drama to the performance.
In this humorous entry, by sb_1_2_9, a lonely chap called Steven gives a some what melancholy performance of the song 'Giant Woman', with guitar and vocals.
Poor fellow, we really felt for him.
IronEren utilises the multi-screen to great effect, in this scintillating performance of harmonised A Capella.
What a tremendously creative idea for this topic. We watched it many times, following the different singers of each component of the melody, as it builds up. Fantastic!
It's medals all around, for this joyful MV, by Latina.pe.
Ran☆Chan delights us with a romantic ballad that she sings herself, accompanied by illustrations to help tell the story. Very nicely done, and what a lovely singing voice.
This wonderfully illustrated entry by kenpa(ケンパ), features Hiyo and Sion in a catchy duet about love at a thousand percent.
This Weeks Topic - "Instant Freeze"
With winter cold well underway, we thought an instant freeze topic would be just the ticket!
This topic could be interpreted in a number of ways. It could be an instant cold freeze, like a freeze ray, turning anything into an ice cube or freezing it to the spot instantly! It could also be an action freeze, like a 'freeze-frame' on your television.
In animation, very fast actions are often fun to freeze frame, as unexpected positions can be revealed. For example, in the Road Runner cartoons, the characters freeze in mid run, when they're introduced, going from a motion blur, to a still run position in an instant. Or when Wile E. Coyote runs off the edge of a cliff, freezing in mid-air, before waving to the audience as he falls. That always makes us chuckle.
Any action you can think of, from a splash of water, to the cracking of an egg, could look fascinating in freeze-frame.
We're frozen with anticipation, to see what you all come up with. Make sure to post your entries to the Weekly Topic channel Weekly Topic - Instant Freeze and the deadline for your entries is December 22nd (12pm EST / 4pm GMT) Keep on Flipnoting and the best of luck with your entries.
Upcoming Topics
Topic - Christmas (December 22nd)
Topic - 2019 (December 29th)
Topic - Buildings (January 5th)
Topic - The Law (January 12th)
Sudomemo Share Flipnote Stories on Twitter
We want your stories about how Sudomemo or Flipnote Hatena affected your life. We'll be using these stories for an end-of-year article, and if you provide your Flipnote Studio ID, we'll credit you for your contribution.
To find out more, and make your submissions, please visit the link below:
https://twitter.com/Sudomemo/status/1204419121514872832?s=09