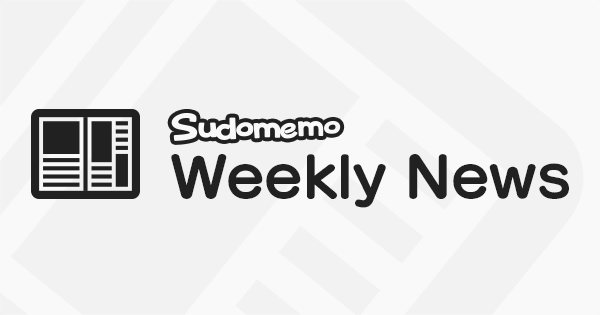 Hey there everyone, DeepRising here with the Weekly Newsletter and Weekly Topic competition.
We had a great response to last week's topic SnowFlakes, and a selection of our favorite winning entries are coming up.
But first, if you're thinking about making a topic Flipnote, don't forget to check out next week's topic theme and it's description, as well as the subsequent Upcoming Topics listed at the end of the Newsletter.
And now, here are the winning Flipnotes from last week's topic "SnowFlakes". Well done to everybody who entered.
Our Favorite Flipnotes from last weeks Topic "SnowFlakes"
The beauty of falling snowflakes evokes memories of simpler times, for two sisters together in the snow, in our first Topic selection this week, by jacob.
Wonderfully drawn and animated to a haunting melody, with accompanying written dialogue, this Flipnote tells of the unspoken bond between siblings that can stand the test of time.
It brought a tear to our eye.
Although melted snow is not considered healthy to drink in large amounts, our next entry has come up with another, more bizarre reason to beware.
Watch in astonishment as a single snowflake effects an instant freeze on a thirsty fellow, in our next rib-tickling weekly topic winner by ツemmaツ.
In this topic winner, by Jake Wacky crafts a paper snowflake on a snowy day. And who would guess that his neighbour Phillip's brand new window would, once again, be on its receiving end!
In fact, this hilarious running comedy theme really got us thinking.
What if Wacky started a window fixing business.
He could make an absolute fortune!
This winning topic Flipnote by, Jon features a terrific snow blizzard composed of detailed crystalline snowflakes, and a friendly looking snowman.
We were very impressed by the use of perspective here;
Different sizes of snowflake, falling at varying speeds, creates a great sense of depth within the animation, as well as illustrating the complexity of the snowflake structure.
A splendid job!
★Adison★ has a disturbing encounter with a self conscious snowflake, in our next ice-cold topic winning selection.
We'll certainly think twice before making remarks about snow ever again!
We would never have guessed it could be so tetchy!
This delightfully tuneful, wintery Flipnote, by StickmanⓁⓇ includes hand drawn snowflakes, as well as the creator's profile character and his home.
What a lovely looking place it is.
If it gets chilly, he can always pop in for a nice cup of hot chocolate.
This Weeks Topic - "Christmas 2021"
Ding-dong merrily on hi guys!
It's Christmas time again!
Santa will be making his annual visit, to leave presents under your Christmas tree.
We'll all be enjoying Christmas dinners including turkey, goose, ham and nut roasts, if you're a vegetarian.
Not to mention pulling crackers, Carole singing, gift giving, hanging tinsel and decorations, and whatever other seasonal traditions you and yours indulge in at this magical time of year.
Your Flipnotes could be about any aspect of Christmas you choose. But why not make it about your particular favorite.
We've got our paper hats and party whistles at the ready, and are full of the spirit of Christmas.
Why not make our day even more joyful with a Flipnote for this festive time of year.
Have a holly jolly time everyone. And don't eat too much turkey!
We really love the way you're all so creative with these topics and look forward to seeing the Flipnotes you create for them.
Make sure to post your entries to the Weekly Topic channel Weekly Topic - Christmas 2021 and the deadline for your entries is December 26th (12pm EST / 4pm GMT).
Also, we would encourage you to add a description to your Flipnotes. This is your opportunity to explain any points of interest and specific details that we could feature in the topic winner reviews.
And don't forget, if you want a cool thumbnail picture on your Flipnote, whichever frame you save the Flipnote on, that will become the thumbnail. So choose your favorite frame for this, or add in a cool title page at the end, and save on that.
Keep on Flipnoting and the best of luck with your entries.
Upcoming Topics
Topic - 2021, The Year Just Gone! (December 26th)
Topic - Winter Games (January 2nd)
Topic - Messy (January 9th)
Topic - Evil Geniuses (January 16th)