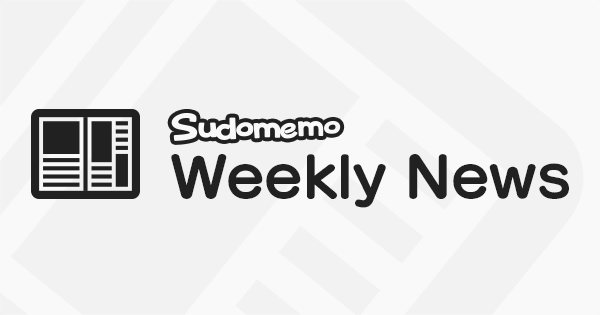 Hey there everyone, DeepRising here with the Weekly News Letter. There was a great response to last week's topic "Gift giving". Well done to everybody who entered. Here are the winning flipnotes.
Our Favorite Flipnotes from last weeks Topic "Gift giving"
We loved the anticipation of the present recipient in our first selection by Aleh!あぬみ. The movement of the arms is beautifully animated.
In this charming entry by SugarKitty, the giving of a gift involves a plane journey of many miles.
This Christmassy MV flipnote by ☆YâNäRà☆ has a fantastic punchy style to it, that totally blew our socks off!
[unknown]
Is an avocado appropriate for a gift? Watch this next hilarious entry from ItsRaining and see what you think!
[unknown]
In this very nicely made flipnote by ZyZa, an ironic gift is given. We suspect it's message is not well intentioned! XD.
It's 'pass the parcel' in our next entry by ☆broxy☆. And with so many different contestants, it should be a great game!
Check out this fantastic Gift MV by Andy. The animation flourishes really adds pazazz!
[unknown]
In our next entry by BookKeeper, we see the beauty of a message of love at Christmas. Perhaps the best gift of all.
A popular gift at Christmas is the hand knitted sweater. In this flipnote by Flipboy12, we see that, as popular as these sweaters are to give, they are not always well received! XD
This fantastic Christmas gift MV by Evening is expertly animated and designed. The choice of sound track is just perfect.
This Weeks Topic - "Christmas"
It's finally arrived everyone.......it's Christmas : D! This week's Christmas topic could include any of the lead up topics of bells, reindeer, and gifts, and any other Christmas ideas you can think of. There's so much to choose from. How about Christmas trees, decorations and Christmas lights. I've seen some amazing house lighting displays this year where I live, with laser lights, inflatables, and so many beautiful coloured lights. Then there's Christmas dinner, cracker pulling, miselto, and of course, Father Christmas with his elves and the magic of Christmas night. And don't forget the nativity and religion of Christmas. Here are some examples from popular culture you may find inspiring :
Black Adder's Christmas Carole (1988) Scrooges (1988) Miracle on 34th Street (1994) The Nightmare before Christmas (1993) Dr Seuss' How the Grinch stole Christmas (2000)
We really love the way your all so creative with these topics and look forward to seeing the flipnotes you create for them. Make sure to post your entries to the Weekly Topic channel, and the deadline for your entries is the 31st of December. Keep on flipnoting and the best of luck with your entries.