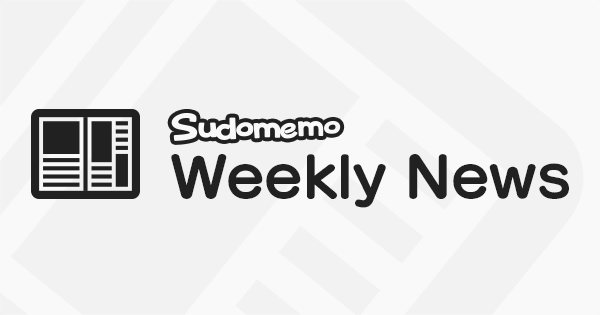 Hey there everyone, DeepRising here with the Weekly Newsletter and Weekly Topic competition.
We hope you're all having a fantastic Christmas, and celebrating it in style.
On that note, guess what? We've got a present for you!
There is a brand new "Christmas 2021" theme now available free of charge until the end of the year. Just pop into the Theme shop and set it for your creator's room. It's a wonderfully jolly and festive design.
And now, back to the topic.
We had a great response to last week's topic Christmas, and a selection of our favorite winning entries are coming up.
But before we announce them, if you're thinking about making a topic Flipnote, don't forget to check out next week's topic theme and it's description, as well as the subsequent Upcoming Topics listed at the end of the Newsletter.
Now, here are the winning Flipnotes from last week's topic "Christmas". Well done to everybody who entered.
Our Favorite Flipnotes from last weeks Topic "Christmas"
What could be more festive than carol singers on your doorstep?
Unless of course, it's a cunning ruse to distract you while all your Christmas goodies are plundered right out from under your nose!
This is the hilarious premise of our first spectacular topic winning selection, by matthieu.
Fortunately though, the robber himself meets with some serious resistance from the family dog, as he attempts to make off with the xmas swag.
Now that's comedy gold!
Our next Weekly Topic winning entry is this remarkable cartoon Christmas montage, by Mizuka.
Both exceptionally animated and brimming over with surreal Yuletide imagery, the animation evokes a sense of the bizarre, with an uncanny celebration of this magical time of year.
If you misbehave throughout the year you'll get put on Santa's naughty list, and the present you get will not be nice at all!
This is exactly what happens to Billy, the creator's character starring in this fantastic seasonal entry by ★Adison★.
My,my, that's a lot!
But what a very naughty boy he's been!
Wacky indulges in a spot of carol singing, in this next outlandish topic winner by Jake.
What a voice he has!
We've never seen such a drastic effect from a song, as what occurs to his hapless neighbour Phillip!
Such zany extreme animation is always great fun!
mrjohn has made a wonderfully colorful Christmas Greetings Flipnote using a two color technique, invented by fellow creator Retroman.
As well as a rainbow of colors, there's glinting text, shimmering fairy lights, and also some hidden Flipnote objects on display here.
See if you can find them all!
These delightfully squashy Droppies really know how to whoop it up at Christmas, in this winning topic entry by cracklasco.
Inspired by Chao from Sonic the hedgehog, they have built in Santa hats and a great sense of rhythm.
Go Droppies, go!
Thank goodness Santa is all ready for Christmas.
But wait a minute!
What's that in the sky?
Is it a bird? Is it a plane?
OH No, it's a ……………..!!!!!!!!
Check out this hysterical topic winner, by ⒷIⒷⒷⒶ to find out what happens.
It's a doozy!
This rib-tickling, winning entry by EmeraldKat features a song that's both short and honest.
For those of us who never get what we want at Christmas, it sums up the perfect response.
Cha-ching!
These incredibly detailed cartoon drawings, by JoseManueF depict a huge Christmas party.
They're full of a multitude of characters, each one doing their own thing. From chatting and eating, to preparing and serving food, the party is in full swing.
This Weeks Topic - "2021 The Year Just Gone"
Note: This theme would also include The New Year.
What made the biggest impression on you in the year 2021?
Your Flipnotes could be about a world event, a personal triumph, a life development, making friends, learning new things.
Choose which way you're going to represent the year 2021, and make a Flipnote all about it!
It can be in any style of your choosing; An action montage, a pictorial display, an edited compilation, an MV, a comedy sketch, or whatever else you like.
Celebrate the year just gone with a nostalgic topic Flipnote, and start creating today!
We really love the way you're all so creative with these topics and look forward to seeing the Flipnotes you create for them.
Make sure to post your entries to the Weekly Topic channel Weekly Topic - 2021 The Year Just Gone and the deadline for your entries is January 2nd (12pm EST / 4pm GMT).
Also, we would encourage you to add a description to your Flipnotes. This is your opportunity to explain any points of interest and specific details that we could feature in the topic winner reviews.
And don't forget, if you want a cool thumbnail picture on your Flipnote, whichever frame you save the Flipnote on, that will become the thumbnail. So choose your favorite frame for this, or add in a cool title page at the end, and save on that.
Keep on Flipnoting and the best of luck with your entries.
Upcoming Topics
Topic - Winter Games (January 2nd)
Topic - Messy (January 9th)
Topic - Evil Geniuses (January 16th)
Topic - Snails (January 23rd)