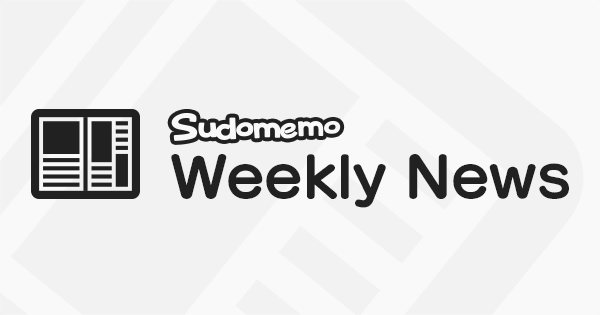 Hey there everyone, DeepRising here with the Weekly News Letter and Weekly Topic competition. Don't forget to check out next week's topic theme and the subsequent Upcoming Topics, at the end of the News Letter. And now, here are the winning Flipnotes from last week's topic "Christmas". Well done to everybody who entered.
Our Favorite Flipnotes from last weeks Topic "Christmas"
The first of our selections this week, features some of the scariest Santa-Clauses we've ever seen, in a fiendishly creative Christmas Greeting, from zed.32.
We suspect Krampus might be along shortly, and we're blocking up our chimneys as we speak!
Never build a snowman on a sled run! This is always a good rule of thumb to follow, and is demonstrated perfectly in this hilarious entry, by MⓁ✕2019.
We were impressed with the design of the animation here, as well as the expression of visual ideas.
We just loved the positive Christmas message in this delightfully colourful Flipnote, by ☁inksheep☁. It really made our day!
It's the power of positive thinking, the 'Get-up and Go' of doing Christmas, that makes this energetic MV, by ★Brandin★ such huge fun! It really got us in the festive mood.
On your marks, get-set, Chrimbo!
The wonderfully moving story of the 'World War One' Christmas truce, is gorgeously illustrated, in this entry by RadaPatada.
The choice of audio couldn't have been more appropriate, setting the mood and the scene perfectly.
This lively and entertaining Flipnote, by IronEren follows the Christmas antics of a group of friends, as they celebrate every seasonal joy they can think of.
That's milk and Christmas cookies, for the win!
In this tremendously detailed Flipnote, by mrjohn, a cozy Christmas Eve by the fireside goes disastrously wrong, in a parody of 'The Terminator' movie.
Well, he did say "I'll be back"!
With sauerkraut snowmen, broomstick Christmas trees, and Santa drinking out of a dog bowl, this bizarre, and wonderfully drawn Christmas Flipnote, by sb_1_2_9, had us open mouthed in astonishment!
This Weeks Topic - "2019"
This week's topic is "2019". This would include anything that happened in the year 2019. It could be a look back at the worlds events in the News, from summit meetings, civil wars and bomb attacks, to space probes, weather storms and plane crashes. Or how about Astronomical events, music, sports and movies. What ever interested you the most.
An MV with a music track from the year 2019 could be one way to go! Or maybe a visual celebration of the date itself. Or why not personalize your entry. What happened to you in the year 2019? It's up to you!
We really love the way you're all so creative with these topics and look forward to seeing the Flipnotes you create for them. Make sure to post your entries to the Weekly Topic channel Weekly Topic - 2019 and the deadline for your entries is January 5th (12pm EST / 4pm GMT) Keep on Flipnoting and the best of luck with your entries.
Upcoming Topics
Topic - Buildings (January 5th)
Topic - The Law (January 12th)
Topic - Volcanoes (January 19th)
Topic - Australia (January 26th)