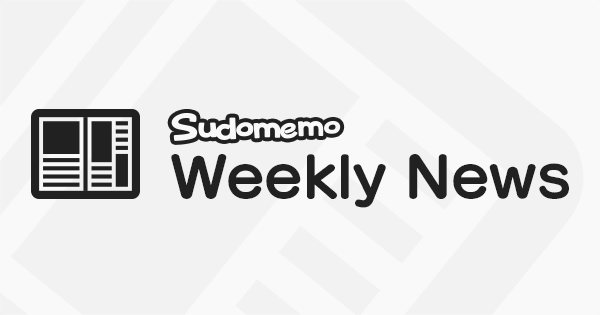 Hey there everyone, DeepRising here with the Weekly News Letter and Weekly Topic competition. Don't forget to check out next week's topic theme and it's description, as well as the subsequent Upcoming Topics at the end of the News Letter. Also, don't miss the links in the topic description for inspiration and further information on the theme (Access these links through the Sudomemo Theatre online sight).
And now, here are the winning Flipnotes from last week's topic "Ghost Photography". Well done to everybody who entered.
Our Favorite Flipnotes from last weeks Topic "Ghost Photography"
In our first selection this week, mrjohn has used the DSi Camera with great effect to create this great looking, tongue in cheek, found footage style Flipnote. It features photos of himself in a spooky setting, taken with a ghost finding camera. The camera obviously does its job, as the ghostly visitors are plane to see, floating around behind him. However, once they notice him, the footage comes to an abrupt and unnerving end.
A hilarious take on the topic theme, and rendered expertly at speed 7, with photo imports from the DSi camera.
Our next winning entry, by WolfeGamer is this CC TV, video footage style animation of a camp site setting. Along with supernatural image interference, and a multitude of spectral apparitions appear throughout the recording. Undeniable proof indeed, of the ghostly activity in the area!
What would the people sleeping in the tent have thought, when they looked at the footage, the following day!
The ghost of an old friend, who really knows how to make his friends laugh, proves his talent once again, when he appears in a Polaroid photograph that they take at his grave side, in this charming and witty entry by Blitzer.
The character performances are awesome, and the visual story telling devices work perfectly with the musical sound track.
It's photograph day at a school for ghosts, in this imaginative Flipnote by Noah😃. We really enjoyed this fantastic idea, and the mishap at the photo session is illustrated nicely with delightful cartoon ghost characters, and an excellent vocal sound track.
Using stop motion animation on the DSi Camera, and a set of dental impressions, Morty♣ has created this spine chilling being, who loves to look at his own reflection.
Don't miss the sinister face on the top set of dentures. It makes for a fantastically surreal and hideous supernatural character!
A frustrated photographer can't believe his eyes, when he spots a ghost through his camera, in this nicely designed, and well animated entry by JioSeff.
The cheeky little ghost gets closer, and closer, and then suddenly is gone. Tap on this Flipnote to see what happens next!
[unknown]
A beastly night-time prankster makes his own ghost to photograph, in this ingenious Flipnote by RZStar~☆. The fear factor and shock reaction are wonderfully effective, and we laughed out loud at the perfectly timed, rapid punch-line.
Now that's a kind of Ghost photography we hadn't considered.
This Weeks Topic - "Malevolent Monsters"
It's the thudding of giant feet! It's the slashing of evil claws!
Our topic special this week, is malevolent monsters!
This topic could include any type of monster, creature, being or entity that you choose. They could be supernatural in nature, magical, evil, undead, colossal, disgusting to behold, scaly, hairy, slimy, spiky, or just plane scary!
Why not choose a subject from your favourite monster movie. Or how about mythology, there's loads of beasts and creatures in ancient legends as well as in contemporary culture. Here's a list of some examples of our favourite movie monsters:
Zombies, Wear Wolves, Vampires, Demons, Mummies, Frankenstein's Monster, Possessed Skeletons, Goblins, Ogres, Swamp Monsters, Slime Creatures, Basilisks, Critters, Shape Shifters, Kaiju, Godzilla and of course King Kong!
And here are some other classic Mythological Beasts:
Cyclops, Jinn, Gorgons, Harpies, the Minotaur, Hydras, Dragons, Goblins, Orcs, Ogres, and the Kraken!
Here's an idea! What about a Monster Mash? If there's anything scarier than one monster, it's many of them!
And finally, here are some links to selected You Tube videos about Monsters, for inspiration:
Monster Mash (Cartoon): https://www.youtube.com/watch?v=AxcM3nCsglA
Monsters inc: https://www.youtube.com/watch?v=Y1p2mNSSs6w
Top 10 Massive Movie Monsters: https://www.youtube.com/watch?v=KNAa5-w5MJk
Giant Monsters of the 50s: https://www.youtube.com/watch?v=G8jiZanluVg
What makes a great Kaiju: https://www.youtube.com/watch?v=JJpJTzWjyW4
10 movie monsters bigger than Godzilla: https://www.youtube.com/watch?v=ixfLu7kWiyY
We hope you have a monstrously fun time with this topic, and look forward with terrified anticipation to seeing the Flipnotes you create for it.
Make sure to post your entries to the Weekly Topic channel Weekly Topic - Malevolent Monsters and the deadline for your entries is October 25th (12pm EST / 4pm GMT). Keep on Flipnoting and the best of luck with your entries.
Upcoming Topics
Topic - Halloween (October 25th)
Topic - Donuts (November 1st)
Topic - Kindness (November 8th)
Topic - Abstract Animation (November 15th)