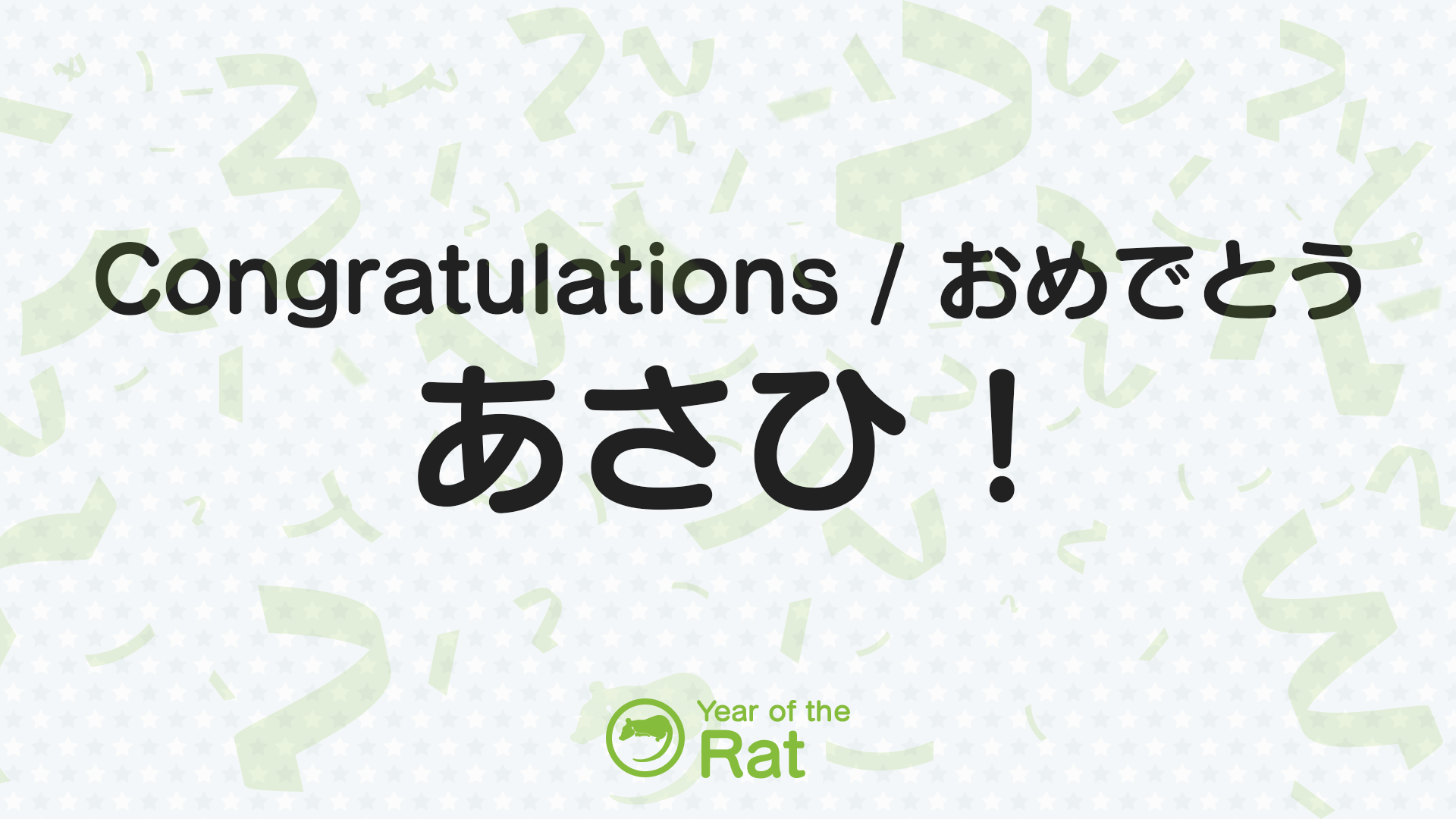 Welcome to 2020, everyone! We received around 120 entries for the First Flipnote of the Decade Contest and we have the winner, this Flipnote by あさひ!
English Translation:
Happy New Year! 2020 (Happy New Year 2020!)
This is the year of the Rat!* May this be a wonderful year!
by あさひ
*:"Rat year" is one of the Chinese Zodiac years, called "Ju-nishi" in Japan. It has 12 animals, with one animal allocated to every year.
あさひ has received a spendable purple star and a full year of Sudomemo Plus free. Congratulations, and thank you all for entering! There were some wonderful Flipnotes in the mix and we encourage you to go look at the other ones that were posted as well.
To all, we wish a happy New Year, and as always, Happy Flipnoting!