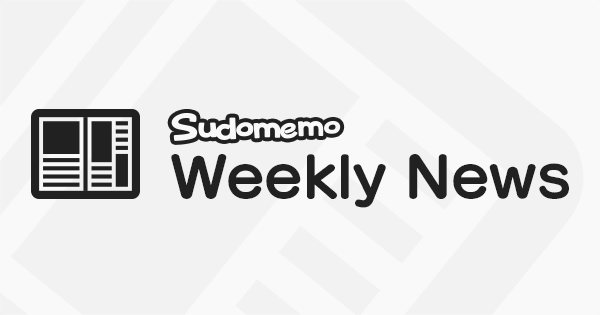 01001000 01100101 01101100 01101100 01101111 00100001 This is User from the Sudomemo Staff, with the latest Sudomemo Weekly News!
A few weeks ago we announced a special theme design contest; the contest is now closed, but you can find more information about the event here: 1 Million Flipnotes Event
This week we'll be announcing the first winners -- and releasing their themes!
★ This Week's "1 Million Flipnotes" Theme Contest Winners
Bee designed this fantastically drawn theme, which features Sudomemo's mascot, Sudofox:
We just loved this design by SunLucario, it's very cute and creative:
We've made both of these into themes, which are now available from the Theme Store for 10 green ★ each.
Further winners will be announced over the next couple of weeks, so stay tuned! (:
★ Our Favorite Flipnotes from Last Week's Topic - "Robots"
?FishTaco? made this cute Flipnote based on Big Hero 6:
We thought this Flipnote by apricity was quite sad, but we liked the story:
The robot in this entry by ♥Scarlett♥ has many uses, but perhaps more than it should... [unknown]
-AW350ME- made this cool pixel-based robot animation: [unknown]
A character meets a robot in this Flipnote by CoverNDirt:
You can view all of the entries for this topic by going to the Weekly Topic: Robots channel.
As a reward, the creators of these Flipnotes have been given some color stars to use, as well as Sudomemo Citizenship! Congratulations!
We again apologise for you having one less day than usual to make a Flipnote about this topic -- thank you to everybody that entered. (:
★ Weekly Topic - "Road Trip"
This week, we would like you to make Flipnotes about the topic of "Road Trips"! Perhaps you could make an entry about an unusual road trip destination, or an adventure you had on a road trip.
We look forward to watching all of your entries, our favorites will be featured in the next Sudomemo Weekly News! c:
Please make sure that you post your entry to the Weekly Topic: Road Trip channel before Friday 25th of March. You can also find all past and present Weekly Topic channels by going to category number 8 from the 'Channels' menu on your DSi.
That concludes this week's edition of the Sudomemo Weekly News! Have a great week! ~
If you have any suggestions, comments or questions, then please contact us via our email address: support@sudomemo.net