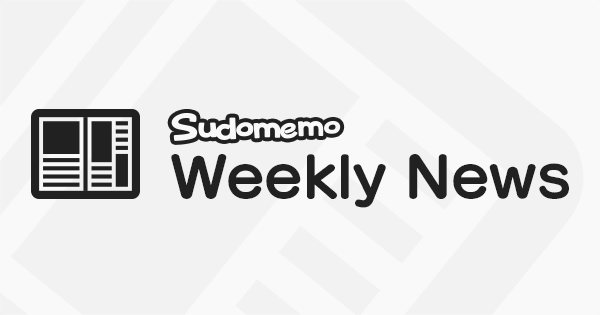 Hey there everyone, DeepRising here with the Weekly News Letter and Weekly Topic competition. Don't forget to check out next week's topic theme and the subsequent Upcoming Topics, at the end of the News Letter. And now, here are the winning Flipnotes from last week's topic "Easter Eggs". Well done to everybody who entered.
Our Favorite Flipnotes from last weeks Topic "Easter Eggs"
It just be raining Easter Eggs, in this beautifully animated entry by Tigersky16. But watch out for those honey bees. The poor little Easter Bunny gets stung right on the nose by one!
Check out this cool photo Flipnote, by Karl. His recipe for a Top Easter definitely includes a chocolate Smarties egg!
Chaos ensues, in this hilarious satirical parody, by Xander T, when it's discovered that the Easter Bunny is using eggs, as bombs!
The voice acting is just Stella, and we really loved the creative lip-synch technique as well.
This amazing entry by King Mayro, fuses The Simpsons and Super Mario, in a hysterically funny Easter Egg mission.
And make sure to watch out for that grid on the floor neighbour-ino!
A mischievous profile character masquerades as the Easter Bunny, in this egg-ceptional Flipnote by kenpa(ケンパ).
Cracking an egg can prove often problematic, as we see in this fantastically animated entry, by KoatHanger. We're thinking it's probably best to scramble it now. Lol.
It's the latest craze, 'Sky Eggs'! They float through the air on balloons, and you shoot them down with a catapult.What an amazing idea! And beautifully realized in this excellent Flipnote by Matt.
This Weeks Topic - "The Sinking of the Titanic"
The R.M.S. Titanic is unquestionably the most famous ship that sank in history. Ironically known as The Unsinkable Titanic, it was the biggest ship afloat at it's time. Extremely luxurious and comfortable, and yet having only a fraction of the life boats required in the event of a disaster. It set sail on it's maiden voyage to great pomp and ceremony, and then four days later, on April 10th, struck an iceberg and started to sink. It was women and children first, and there was no boat close enough the render assistance in time. Then sure enough, several hours later, it sank sank to the bottom of the ocean, with fifteen hundred souls still on board.
It's a tragic story indeed, but also a very controversial one. To familiarize yourself with the class issues, and differences of opinion on the details and causes of the accident, why not check out one of the many informative documentaries on YouTube. There's also some really great movies about The Titanic, for inspirational reference, ideas, and audio sound track material. Here are some of our favorites:
Titanic - (Directed by Jim Cameron - 1997)
Raise the Titanic (1980)
A Night to Remember (1958)
Ghosts of the Abyss (Documentary, also by Jim Cameron - 2003)
We hope you all enjoy this topic. Although the event was tragic, it was fraught with many issues and peculiarities, which could be great subjects to make Flipnotes about. Above all, have fun!
Make sure to post your entries to the Weekly Topic channel Weekly Topic - The Sinking of the Titanic and the deadline for your entries is April 26th (12pm EST / 4pm GMT) Keep on Flipnoting and the best of luck with your entries.
Upcoming Topics
Topic - Surfing (April 26th)
Topic - Star Wars (May 3rd)
Topic - Social Distancing Issues (May 10th)
Topic - Sharks (May 17th)